DURBAN, (Reuters) – South Africa will need to go back to basics if they want to rediscover their form against England in the four-test series, which starts on Boxing Day, coach Russell Domingo said.
"I've always thought that when sides are under pressure and possibly not playing well you need to do the basics well," Domingo said on Tuesday as the squad assembled for the first time since returning from last month's 3-0 series defeat in India.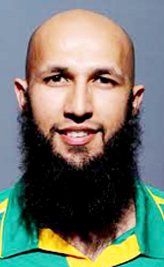 "We need to go back and to try and keep it as simple as possible. Focus hard on the things we have done well in the past and try to do those things really well. It's about trying to simplify our game plans and strategies as much as possible.
"We have a test team that is trying to find their style of play and a new captain that is still establishing himself," Domingo told reporters.
"This is another opportunity for us to establish that style of play and make sure we go out and do those basics well."
South Africa had a torrid time in India on turning pitches, with a new-look team under captain Hashim Amla. They should find it easier on home wickets, although they have a poor record at Kingsmead in Durban, where they have won just four out of the last 10 tests. "The start is going to be very important, you don't want to go 1-0 down in a four-match series," Domingo added. "We know that in the past Durban hasn't been kind to the Proteas in test matches but this is a new Proteas team with different players, management and leadership."
Around the Web