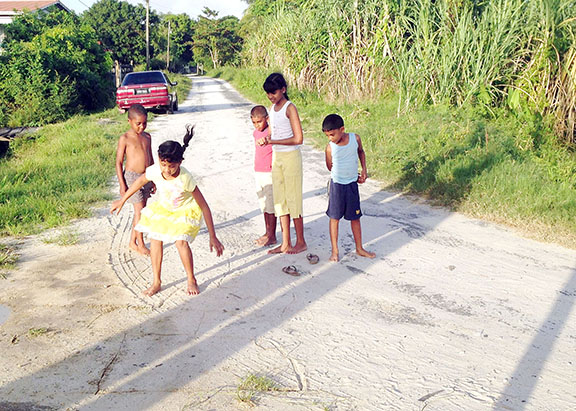 Le Destin, East Bank Essequibo, located about two miles from Parika is not well known by many, but it has a rich history that its occupants were willing to share.
Le Destin (French for destiny) is bordered by the villages of Farm and Orangestein and was formerly owned mostly by the Rahman and Yusuf families. Today, many of the residents have migrated. Some have sold or rented their homes while other homes have been left abandoned.
The village was once home to Wazir Mohamed, political and social activist who is now a professor at Indiana University in the United States, his deceased parents and siblings.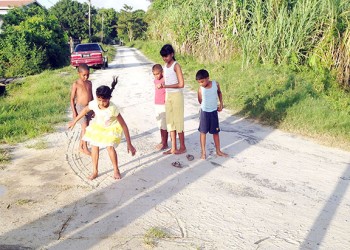 A section that was bought by the late Abdool Rahman in 1945 has been fittingly named 'Rahman's Ville.' Signs have been erected to show the beginning and end of this section.
When this newspaper visited the other section owned by the Yusuf family one afternoon, some children were playing a game of hopscotch on the 'Old Road' and were happy to have their photos taken.
Three of the children, who were siblings, happily accompanied this reporter to meet their mother, Sheneeza Baksh. Apart from doing household chores, Sheneeza assists her husband, Aftab, to look after the chickens, goats and cows that they rear.
The eldest of her four children, Shuaib, 13, assists her a lot with the livestock when he gets home from school. He returned home as his mother and siblings were showing this newspaper the cows in the pen and posing for more photos.
Then it was time for the goats to come in and Sheneeza told this newspaper to "look what would happen." She and the children then started clapping their hands and amazingly, the goats that were grazing on empty lots nearby came running straight into the pen.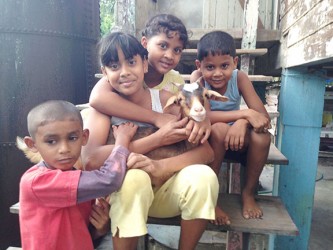 She said even when they buy new goats they would soon get accustomed to the clapping sounds as well. The children have a pet goat that they would hug and play with. They also keep busy taking care of their parrot and dogs.
A neighbour, Chitra Devonish on vacation from the US, was taking her baby for a stroll along the street in the company of her brother, Dinesh.
Akbar Khan who owns SF&L Internet Café with his wife, Laila, was busy attending to customers when this newspaper dropped in. His services include, browsing, internet calling, photocopying,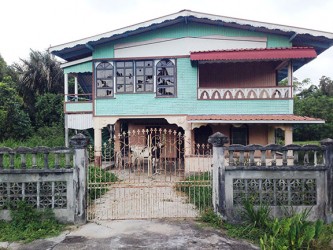 laminating and computer repairs while he stocks a variety of cell phones and accessories, tablets and phablets. He also works as a dentex at the Parika Health Centre.
The village has a mosque which was built on land donated by the Yusuf family.
Some villagers are engaged in farming, while others are employed out of the village. Residents said they are really inconvenienced by not having landline telephones. Only two families have this service. The others were given 'antenna phones' which stopped working over six months ago and they are waiting for service restoration or an upgrade. Cell phones, they said, are inconvenient and expensive and prevents them from benefiting from proper internet service.
Swedish massage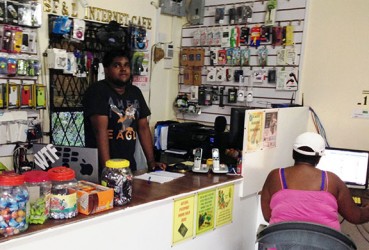 Abdool Rahman had moved with his family from Wakenaam where he engaged in rice, cane and cattle farming and subsequently bought a rice mill at Vergenoegen.
Popular for healing persons with sprains and strains, Rahman had done a correspondence course with the College of Swedish Massage in Chicago.
Many persons would limp into his home but by the time he was finished they would walk out. He never set a price for his service, but got his satisfaction from seeing the bright faces of persons he helped.
The college later recommended that he further his studies and offered him a place to stay with his family but he had to turn it down to take care of his sick mother. Dr Rahat who was studying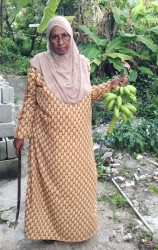 with him went ahead and completed the course.
Rahman also did other naturopathic studies and was a philanthropist, an Imam as well as a spiritual healer.
His wife, Majidan, though not formally educated, was quite intelligent and supported him in developing the estate along with their older sons. She was described by her children as a true matriarch who stood up for what was right and was also "kind and loving."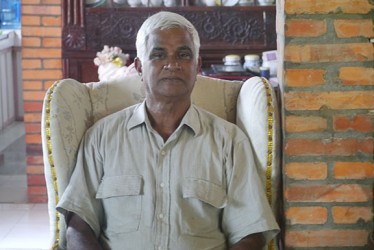 The father of 11—eight of whom are alive—passed on his skills to some of his children. His second daughter and fifth child, Sahedan Khan, 74, who migrated to Arizona, USA in 1997 enhanced her talents in massage therapy by studying for three years at Southwest Institute of Healing Arts. She married Azad Khan in 1968 and lived and worked in Berbice, where three of her four children were born.
A former Home Economics teacher, she later taught women various skills, made guava cheese and guava jelly, reared chickens and did a little farming. Khan who was also a community activist served as a volunteer with Help and Shelter.
Jungle and swamp
Rahman's second son, Khaliel recalled that when they moved from Wakenaam "the estate was literally swamp and jungle from the waterside to the crown dam."
He, his father and two of his brothers, the late Abu Talib and Iqbal, cleared the land using hand tools in the beginning. There were only two houses in the village at the time; theirs located by the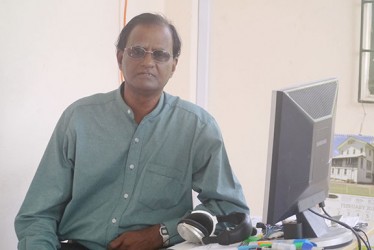 railway embankment and the Yusufs' at the other end of the village.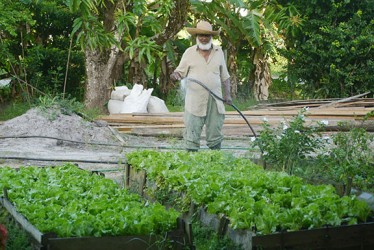 They began planting rice, ploughing with bulls until the business grew and they bought machinery for that and for cane farming.
He reminisced sadly on the death of his eldest brother, Abu Talib, popularly known 'Buddy,' who was killed in the 80s by one of their bulls that he was attending to at the time.
Khaliel married Khalikeen in 1962 and they had eight children; one deceased. He served as chairman for the Zeeburg Secondary School Parent Teachers' Association for 10 years; six years consecutively. He also taught children to read the Quran.
He was also a member of the National Farmers' Organization (NFO), founded by his brother Hafiz on Walter Rodney's advice; president of the Cattle Farmers' Association and vice-chairman of the Hydronie/Good Hope Neighbourhood Democratic Council. He resigned from that post on his migration to the US where he lived for 13 years.
Now back home, he has a thriving lettuce farm, supplying Church's Chicken and Oasis Café. At 80, he is still active and waters the plants as well as drives and delivers the lettuce. He said lettuce is a "lucrative crop providing you get the market."
Mirror newspaper
A younger brother, Jinnah, previously worked as a journalist with the Mirror, which at the time was a one-sheet evening newspaper. An active member of the PPP, he served as secretary of the Good Hope/Hydronie NDC. He later left the party and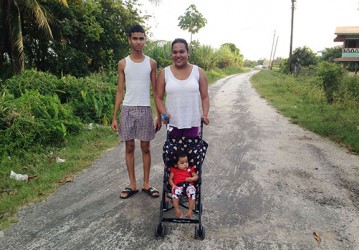 started activism for farmers.
Jinnah did a correspondence course with the London School of Journalism before moving to England in 1992 where he continued studying journalism at a higher level and worked at the Caribbean Times newspapers.
A refugee from Guyana (he had been charged with treason in 1980 following the death of Walter Rodney), he set up an organization called the Caribbean, African & Latin American Association which was fighting for the rights of refugees. He got married in England and his children are attending universities there. He has returned to make a "national contribution" to Guyana.
Abandoned estate
Hafiz Rahman told this newspaper that Le Destin was an abandoned estate which changed hands five times. It was first bought by C Benjamin & Company of England in August 1828 and sold in January 1829 to JP Blaunt. The estate was again sold in April 1835 to M Rush and in May the same year to P O' Flanagan and then to W Fordyce in 1841, who kept it for a while until it was sold to others. His father bought a portion of the estate from Akbar Ali and a larger portion from 'Ganase Pandit.'
Hafiz founded the NFO so farmers could have spoken to government in a unified voice, improved the method of agriculture and developed life in the rural communities.
That organization lasted up to 1989, but the government of the day was unresponsive. He was also secretary of the Consumers' Association from 1977 to 1994 when, according to him, he, and other including Sherwood Kendall and Joan Collins were "unceremoniously thrown out."
He served in community policing, is a member of the Good Hope/Hydronie NDC and coordinator of a non-profit organization, Rural People, which is dedicated to improving the lives of residents, for instance with drainage.
The area suffered from serious erosion which has been robbing residents of land since 1956. He said he learnt from elders that over 200 to 300 ft of land had been taken over by the sea.
He plans to establish a vocational training facility where unemployed youth can be taught such skills as woodworking, rearing chickens, gardening and pottery and has already acquired the tools.
 Hardworking woman
Farida Khan, 63, whose father owned the other section of the village is a hardworking woman who goes with her husband to the backdam to assist him in taking care of their cows.
She also has a garden and reaps produce like tomatoes, squash, callalu and lettuce for home use and also has enough to sell and share with others. She also has lots of fruit trees including an unusual fruit called rose plum.
Her mother, Hazra died at age 93 while her father passed on at age 66. Farida believes in local remedies, including sweet sage for cold, zep grass and pear leaves for biliousness along with neem bush for diabetes.
She also believes in drinking lots of water which she said is her secret for being active. Her parents who "planted every corner in their yard" taught her that "even if you're sick you have to get up and get."
She recalled that they would put her and her sister to sit in high hammocks and to chase the bulls as they mashed "paddy to loosen it from the straw." She also woke up at 3 am to take the calves in the pens to suckle and her father and brother would go later and milk the cows.
Farida said she helped her mother plant rice and look after cows. "I never see a man work so hard like my mother," she said. "This young generation can't do what we did long ago."
She said her father compared life to the "calm and rough water in the sea and told us that's how life is and that we should face whatever challenges come our way."
Around the Web