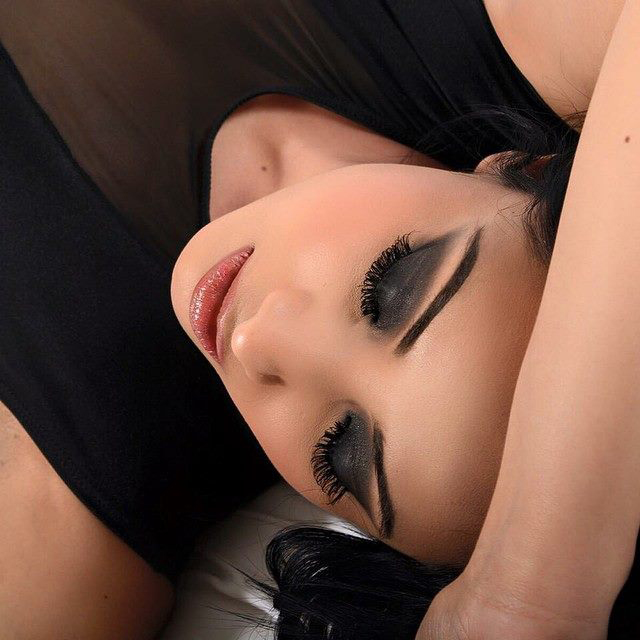 Many of the flawlessly made-up models seen in advertisements for boutiques such as Street Styles, in runway shows such as Shape and in the Sunday Style segment of this newspaper would have had their impeccable look put in place by Susan Ibrahim.
The woman behind SAKS Makeup Artistry, founded in 2014, Susan is a former model who carved a niche for herself creating a business that allows her family time and some amount of freedom.
Susan has also done the makeup of several beauty pageant contestants, including the gorgeous Miss Guyana Global International Alicia Bess.
Already gaining a name for herself because of her dedication to achieving perfection, Susan notes that this recognition didn't just happen but was earned through a journey of perseverance.
The Scorpio born entrepreneur recalled that throughout her life she has never limited herself to a single talent, as she was also a dancer, model and TV host. After completing secondary school, Susan, who was always business-oriented, completed courses in Marketing, Business Management and Business Administration graduating with merits from the Cambridge University in collaboration with School of the Nations in 2006.
As a dancer, Susan once performed with Latin groups, Brian De Nobrega Dance School in Guyana and Pachanga Aruba Dance School in Aruba.
Susan also strutted the catwalk as a model.
She was also the hostess of local shows, 'Greetings from Guyana to New York' and 'Fiesta Latina'.
Having once been a model Susan knows what it takes to maintain a flawless look throughout photo shoots.
"I was more into business. My friends were the ones who encouraged me to take up Makeup Artistry as a career. In 2012 I began my studies with International Association of Professionals Career College graduating with honours in 2014," she said.
Susan is inspired by world renowned Makeup Artist Maya Ahmad from Saudi Arabia and Brazilian Helder Marucci. She noted that Ahmad's work is soft and subtle while Marucci's work is just the opposite that gives a dark, sultry look.
"It's not easy to have a nine-to-five job and leave my kids. Doing this helps me to spend time with my children. It's empowering to know that I can have my own business and take care of my family too. There's a balance," said the full-time mom who works from home.
She goes on to say, "It's a passion; something that I enjoy. It doesn't seem like work to me, since I love giving people make-overs. I like knowing that I help to boost someone's self-esteem. The one thing that I enjoy the most is seeing their enjoyment and satisfaction. I feel like I'm giving back to society. My clients and I get along very well; we share a very good and confidential relationship."
In keeping with her belief in not limiting herself (and she also thinks that no one should), Susan is currently pursuing Image Consultancy with IAP Career College based in Canada and looks forward to graduating in July. She hopes in the next five to ten years to take her service to the next level where her clients can expect not just makeup art and facials but therapeutic massages and waxing for women as well.
When she is not working, Susan enjoys drawing, reading espionage books, watching "CSI" and "NCIS" and baking. She loves scrapbooking and drawing with her daughters and spending time with her family.
Though she is motivated by many thoughts, her favourite would be from the Law of Attraction – "See the extraordinary in the ordinary everyday." This she lives by through her work and with her family, two very important things in her life that she'd never take for granted.
Susan would encourage aspiring makeup artists to, "Be original. Always be yourself and express who you are. If you believe in something, shut out all the negatives and stay focused on who you want to be."
She acknowledged her husband Salim Ibrahim, Carl Inniss of Street Styles, models Verita Singh and Alana, Melissa Pertab of the Ms Global International committee, photographer John Greene and all her clients.
SAKS Makeup Artistry offers services such Bridal Makeup, Fashion show makeup, Photo/Video Shoots, Prom and Evening makeup and consultancy. Skin care herbal products from Lifestyle Botanicals and cosmetics by Revlon, Covergirl and Maybelline are also on sale.
Interested persons can contact Susan Ibrahim via Facebook at SAKS Makeup Artistry.
Around the Web