A Port Kaituma man has been remanded to prison after he was charged with unlawful possession of a gun and ammunition.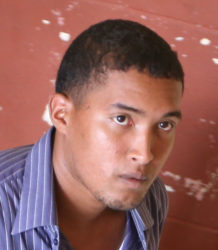 It is alleged that on May 31, at the North West District, Roberto Miggins, 25, of Citrus Grove, Port Kaituma, had a .38 revolver in his possession, while he was not the holder of a valid firearm licence. Miggins, who is a miner, pleaded not guilty to the charge when it was read to him by Chief Magistrate Ann McLennan, in Georgetown.
Miggins was also charged with having in his possession six rounds of .38-calibre ammunition without being the holder of a valid firearm licence. He also pleaded not guilty to this charge.
According to his lawyer, Euclin Gomes, the firearm was found in a camp in the North West District. Gomes noted that at the time when the police searched the camp and found the weapon, Miggins was the only one present. He further told the court that his client has denied having any knowledge of the gun and the ammunition to the police and, therefore, should be granted reasonable bail.
Police Prosecutor Neville Jeffers objected to bail on the grounds that the defence provided the court with no special reason. According to Jeffers, the facts of the prosecution differ from those of Gomes. On the day in question, he said, police carried out a search and found the gun in the pants pocket of the accused. Jeffers said a caution statement was also taken from Miggins, who admitted to having knowledge of the weapon.
The Chief Magistrate subsequently remanded Miggins to prison. The case was adjourned to August 3, when it will be heard at the Matthews Ridge Magistrate's Court.
Around the Web