In recognition of International Day of the World's Indigenous Peoples which was celebrated on August 9, Food for the Poor (Guyana) Inc (FFP) donated a wide variety of clothing and bed sheets to the Amerindian Hostel.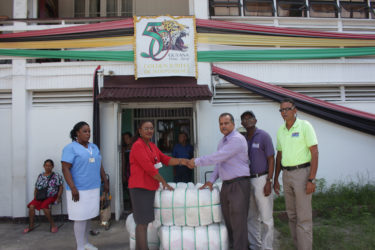 Nurse Shaundelle Inniss-Munroe received the gift on behalf of the hostel according to a media release from FFP. She expressed her gratitude on behalf of the 125 residents and wished for the continued collaboration between the Ministry of Indigenous Peoples' Affairs and FFP.
FFP recently donated three computer systems to assist in the educational needs of villages in the North, Central and South Rupununi. The bulletin noted that the computer systems at Maruranau in the South, and Parisharra, Central Rupununi are already functioning.
Around the Web