A late night, hit and run accident on Sunday has left a woman in critical condition, whilst her husband and niece were also injured.
Angela Jabhar, 37, of Lot 6 Seawell Village reportedly sustained a fractured skull and her condition has been described as critical. Her husband, Nazim Jabhar, 30, also known as 'Sonny', a hire car driver sustained injuries to his foot, whilst the couple's three-year-old niece, Amelia Waoti, sustained injuries to her head and face.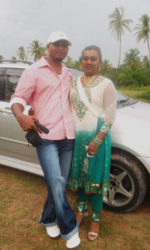 An eyewitness, Jabhar's aunt, Jean, explained that they were heading to the Berbice Expo and Trade Fair held at the Albion Complex on Sunday around 20:30 hrs. She said they passed the complex, turned and then came back to park. As Angela Jabhar stepped out of the vehicle, her aunt said, she handed her husband the three-year-old girl. At this point, a car, driving at a fast rate, hit her and pitched her some distance away. The aunt, who had also exited the vehicle, but on the other side, said the car then hit Angela's husband, who had the toddler in his arms, and the driver sped off without stopping to render any assistance.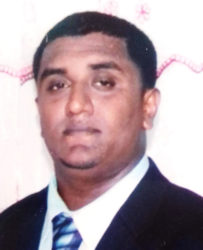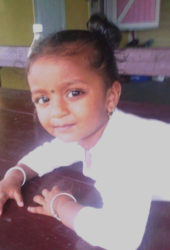 The injured persons were picked up and rushed to the Anamayah Memorial Hospital, where doctors worked tirelessly on Angela Jabhar. However, after a few hours, relatives said, the doctors had given up on her. On Monday morning, Jabhar's relatives took her to the New Amsterdam Public hospital, where she remains in a critical condition.
Meanwhile, according to eyewitnesses, a public-spirited citizen chased after the driver and police were able to arrest him. According to a police source, the man was allegedly intoxicated at the time of the incident. He is being detained at the Albion Police Station.
Traffic Chief, 'B' Division Boodnarine Persaud visited the relatives of the trio at the hospital late Sunday evening.
Meanwhile, Stabroek News has learnt that a few weeks ago Angela Jabhar's brother, who was the father of Amelia Waoti, was killed in an accident along the Number 19 Public Road. Aaron Waoti was riding his motorcycle when he collided with bricks. He was rushed to the hospital where he succumbed a few days later. According to relatives, Waoti had sustained injuries to his head. The man was laid to rest last Wednesday.
Around the Web