The mother of Tuschen fisherman Salman Khan is unsatisfied with the pace of the police investigation into her son's murder and has taken the decision to offer a reward for information that could lead to his killer(s) being brought to justice.
Twenty-one-year-old Khan of 2474 Tuschen, West Coast Demerara went missing on July 9, one day after he had returned home from sea, where he had spent 14 days.
His mother Bibi Khan had related to Stabroek News that she had last seen him alive when he left home to collect his pay from his boss. Later, as night was approaching and she hadn't heard from him, she decided to call. He answered and indicated that he was heading home. It was the last time she spoke with him.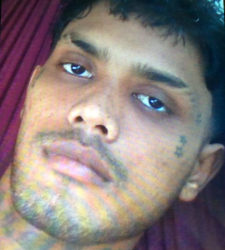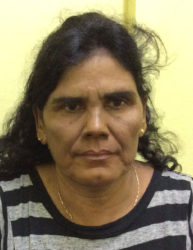 She tried calling him afterwards but the calls went straight to voicemail. It was then that she decided to go in search of her son. She subsequently discovered, based on information she received from the Tuschen Police Station, that he was at the station earlier with four other boys and that they left together and were later seen drinking at a shop.
The emotional mother stated that she then placed a missing person's ad on Channel 65, but it was not until July 15 that someone called and told her that an unconscious man had been picked up at the Cornelia Ida bus shed. The person told her that the individual was taken to the West Demerara Regional Hospital and transferred to the Georgetown Public Hospital (GPH).
Bibi said the family later learned that it was Khan who was found and that he died just two hours after being transferred to the GPH.
She said she was told that he was found clad only in his underpants and minus his $150,000 pay, his silver chains and his watch. He appeared to have been badly beaten and had several injuries about his body.
Three persons, who were reportedly last seen in his company were arrested for questioning but later released. To date, Bibi said, there are many unanswered questions regarding her son's death. She said she has been visiting the police station constantly but she is not satisfied with the response she has been getting.
She is now offering a substantial reward to persons who can provide information leading to the prosecution of whoever is responsible.
Around the Web