A teen is among two Agricola, East Bank Demerara residents now out on bail after being charged with having an illegal shotgun.
Leon Chan, 29, of Lot 66 Agricola and Shameer Charles, 17, also of Agricola, pleaded not guilty to the charge which stated that on August 29th, 2016, at Golden Grove, East Bank Demerara, they had in their possession a shotgun without being licensed firearm holders.
The charge was read to them by Magistrate Leron Daly.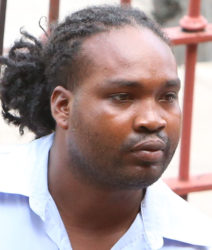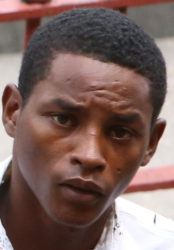 Attorney Adrian Thompson, who appeared for Chan, said that his client, who is a taxi driver, was at the time working his hire car when the police stopped him. He said that apart from his client, who was the driver, two other passengers were in the vehicle. He said the police conducted a search on his client and found nothing and they proceeded to the trunk of his car, where they found a bag which contained the gun. According to Thompson, at the time of the discovery one of the passengers escaped from the police. The lawyer posited that the gun belonged to the passenger who fled the scene.
Police Prosecutor Shevon Jupiter informed the court that she had no objections to the accused receiving bail, while noting that investigations into the matter were not completed.
The magistrate subsequently set bail at $150,000 for Charles and $250,000 for Chan. Their matter was adjourned until September 9th.
Around the Web