A Diamond, East Bank Demerara (EBD) shopkeeper is in a critical condition in hospital after she was shot once last evening during an attempted robbery.
Gomattie Ramrattan, called 'Aunty Sabie" of Lot 1279 Diamond New Scheme, EBD, sustained a single gunshot wound to her neck. Up to press time she was a patient at the Georgetown Public Hospital (GPH).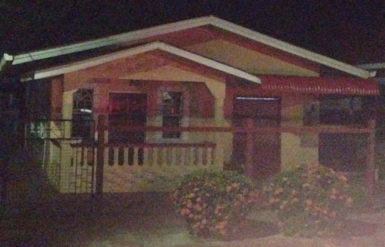 At the hospital last night, Ramrattan's relatives including her two children gathered as they awaited word from the doctor. They managed to visit her but while she was conscious she was unable to speak.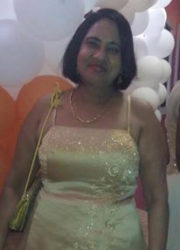 Stabroek News understands that the incident occurred around 5:30 pm. At that time, Ramrattan had just returned home and was entering her yard when she was attacked by two armed bandits. The men held her at gunpoint and demanded that she let them into her house. She reportedly refused and raised an alarm by shouting. As a result, the gunmen discharged a single round which struck Ramrattan to her neck and they escaped.
She fell to the ground and neighbours rushed to her assistance and transported her to the hospital.
Ramrattan owns and operates a grocery shop which is attached to her house. When this newspaper visited her house last evening, it was tightly secured.
Her sister, Resita (only name given) related to this newspaper at the hospital that she received a call from a relative informing her of the incident. As a result, she and other family members rushed to the hospital.
They were still trying to ascertain the circumstances surrounding the incident. "We still want know is what really happen, all we hearing is speculation because she was alone at the time", Resita said while adding that "it got to be they attack she from outside because she is a lady who house tight when it comes to security".
Meanwhile, a senior police official said that based on investigations, the bandits hid in an unoccupied house located on the eastern side of Ramrattan's house as they awaited her arrival and attacked her. Up to last evening, the police were combing the area for suspects.
Around the Web