A miner accused of robbing a woman of items, including a quantity of gold worth in excess of $1.5 million, was yesterday remanded to prison by a city court.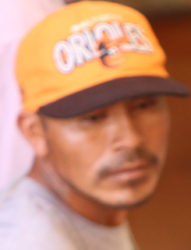 Ryan Melville, 40, pleaded not guilty to the charge that on March 27, at Arrow River, he robbed Eleanor Salvadore and in the process of robbing her used violence. It is alleged that he took 189 grammes of raw gold, valued $1,500,000, a cellphone costing $60,000 and $180,000 cash, the total value of the items being $1,740,000.
An objection to bail was raised by police prosecutor Neville Jeffers, who cited the prevalence of such crimes and the fact that violence was used in the process as reasons why it should not be granted.
The matter has been adjourned to September 19 and Melville will remain on remand until that time.
Around the Web