The mother of 26-year-old Levan Chanderpaul of Lot 116 Number 68 Village who was found bound and with chop wounds about his body, at the backlands in the village in August is calling for justice.
The prime suspects in the case have all been released on station bail since B Division's lawmen have not yet been able to crack the case. Sewaranee Chanderpaul, stated that she will continue to fight for justice for her son and ensure that his killer is punished.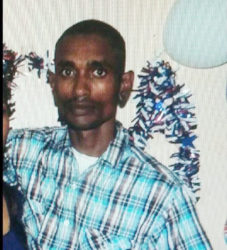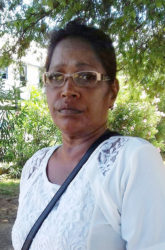 She said she was told by a friend of the accused last Sunday that the men killed her son in another friend's home, which led her to make a report at the Springlands Police station, however, nothing has been done yet about the report.
"Me been and make the report, police say them gone come next half day and them never come". According to Chanderpaul, it pains her heart to see the men she believes allegedly played a part in her son's death free, carrying on with their lives as normal. "It can't be fair that them dey out", Chanderpaul stressed.
Levan Chanderpaul was found after being reported missing for two days, at the Number 68 village backlands with his hands tied behind his back and chop wounds to his head, face and leg.
A post-mortem examination was conducted and revealed that Chanderpaul had died after sustaining a fractured skull.
A police source told Stabroek News, that the investigation has since gone cold and investigators have not had the breakthrough that they were hoping for.
Around the Web