A husband and wife were yesterday remanded to prison after they were accused of being in possession of a shotgun and shotgun cartridges.
Chief Magistrate Ann McLennan heard the matter of Rom Nermal, 47, and Bibi Hefeza Amerulla, 54, which stated that the two on September 18, at Duck Creek, Corentyne River, had a shotgun and seven matching cartridges.
Nermal and Amerulla, farmers of Lot 41 Number 79 Village, Corentyne, Berbice, pleaded not guilty to both charges.
Attorney Mark Conway, who appeared on behalf of the defendants, made a bail application and stated that while police allegedly found the gun and cartridges on their farm, his clients were not at home on the day of the find. He added that the area where the items were found usually has a minimum of four persons working there.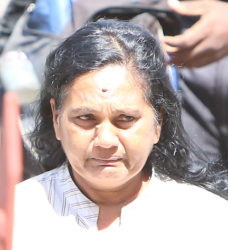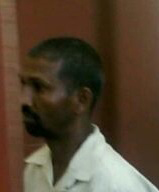 He said his clients ought to be granted bail because their farm is very large and at present is unattended because the workers aren't being paid and are not going to the farm.
The prosecution, however, objected to bail based on the nature of the offence and the penalty it attracts.
It was further stated that the find was made after the police received information about an offence that was committed and went to the defendants' premises, where they opened the door and found the firearm and cartridges.
Bail was denied by the Chief Magistrate, who stated that she found no special reasons to grant bail.
Both Nermal and Amerulla were remanded to prison and will make their next court appearance on September 28 at the Springlands Magistrate's Court.
Around the Web