A Black Bush Polder man, alleged to have aided the accused in the days after the Mibicuri triple murder, has been charged with being an accessory.
Chaitram (only name), also known as 'Cashew,' 63, of 17 Black Bush Polder, Corentyne, Berbice, was read the charge by Chief Magistrate Ann McLennan on Monday in Georgetown.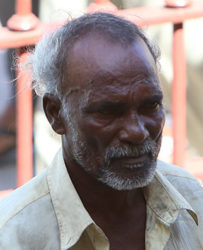 It stated that Chaitram received, relieved, comforted and assisted Jairam Chaitram, Carlton Chaitram, Tameshwar Jagmohan and Rakesh Karramchan, while knowing that they murdered three persons between July 21 and July 22, at Kokerite Savannah, Mibicuri.
It is alleged that the men killed Pawan Chandradeo, Naresh Rooplall and 15-year-old Jaikarran Chandradeo.
Chaitram was not required to plead to the charge when it was read to him.
Attorney Mark Conway, who represented the accused, told the court that his client went to the Criminal Investigation Department of his own accord and was kept in police custody for over 72 hours afterward with no charge. He further argued that his client is not a flight risk and that he has co-operated with the police and will continue to do so.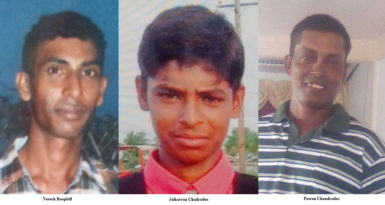 However, Prosecutor Neville Jeffers objected to bail, while citing the serious nature of the offence.
The Chief Magistrate subsequently remanded Chaitram to prison until October 18, when a hearing is slate for the Mibicuri Magistrate's Court.
An autopsy revealed that Pawan Chandradeo sustained a laceration to his head, resulting in a fractured skull and he subsequently died of shock and haemorrhaging. His son, Jaikarran, and his brother-in-law, Rooplall, also died of shock and haemorrhaging. A shotgun is believed to have been used to inflict the deadly wounds on the three.
Around the Web