The 16-year-old who allegedly stabbed Intiaz Ally, of Tuschen Housing Scheme, following a confrontation over a woman, was yesterday charged with murder.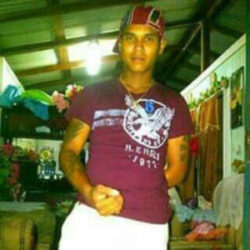 Police said Ally, 23, was fatally stabbed on November 19 after he attacked the 16-year-old on Saturday at Eccles.
The charge was read to the teen during an in-camera hearing before Chief Magistrate Ann McLennan.
Subsequent to the reading of the charge, the young teen was remanded to prison by the Chief Magistrate and the case was adjourned until December 17.
According to a police statement on Ally's death, Nicole Indal, Ally's girlfriend, was on her way home from work in the company of the 16-year-old, who was riding a bicycle alongside her, as he routinely does. At the time, the suspect was carrying the woman's bag, which contained a ten-inch knife.
Police said that as they were proceeding in a northern direction, Ally, who was driving, struck down the teen, who got up and began to run. However, Ally apprehended him and started to beat him. The teen, who was still in possession of the bag, took out the knife and allegedly inflicted a wound to the left side of Ally's neck, the police said. Ally collapsed and was rushed to the Georgetown Public Hospital by a friend, but was pronounced dead on arrival.
Around the Web