It has been five weeks since boat builder, Clement Skeete was fatally struck down on the Bagotville Public Road, West Bank Demerara and his family is still awaiting word on whether charges will be laid
Contacted on Tuesday for a comment on the matter, Traffic Chief, Deon Moore said that the file had not yet reached his desk since investigations into the matter are still ongoing.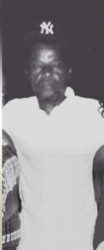 Sixty-year-old Skeete of Lot 111 Bagotville, West Bank Demerara was struck down and killed by a motorcar on the evening of October 14 while crossing the road, in the vicinity of his home.
The accident was witnessed by his 10-year-old son who was awaiting his arrival since it was customary for them to purchase ice cream  every Friday afternoon.
Skeete sustained massive head injuries and a fractured neck. He was rushed to the West Demerara Regional Hospital before being transferred to the Georgetown Public Hospital  where he died while receiving medical attention.
The driver, who is a member of the Guyana Fire Service was released on $150,000 station bail after his 72-hours detention period expired.
The police in a press release had said that Skeete was riding across the road when he ended up in the path of a car which was proceeding south.
He was hit, fell onto the roadway and was taken to the hospital where he subsequently died. A breathalyzer test was conducted on the driver but no trace of alcohol was recorded.
Reports reaching this newspaper had revealed that Skeete had left for work on the morning of October 14 and was returning home when tragedy struck.
After he was hit by the car, he was flung into the air before falling onto the roadway.
The child had related that his father was halfway across the road when the speeding car appeared from nowhere and hit him off his bicycle.
The driver stopped a short distance away after realising he had hit someone.
Skeete's family on Tuesday expressed dissatisfaction over the police investigations into the matter. A relative related that since Skeete's death all they have been told by the police is that the file had not yet been sent to the Director of Public Prosecutions for legal advice.
Around the Web