(Trinidad Express) One day after responding to criticism of his frequent travelling, Chief Justice Ivor Archie has left the country to attend the annual Commonwealth Magistrates and Judges' Association (CMJA) conference.
Justice Allan Mendonca will perform the duties of the CJ until Friday.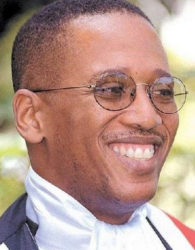 During his address at the ceremonial opening of the law term on Friday, Archie spoke out against those who criticised his regular trips outside the country, and said he would not be stopped from travelling.
Archie said one of his roles as Chief Justice was to develop and maintain strategic relationships nationally, regionally and internationally.
The CJMA conference will be held in Georgetown, Guyana, from today to Thursday.
The conference is a forum for mutual exchanges on a wide variety of important topics which are challenging judiciaries across the Commonwealth.
It aims to promote better understanding among judicial officers on the issue of access to justice and to explore the approach to the issue in diffe­rent parts of the Commonwealth.
The theme of this year's conference is "The Judiciary as Guarantors of the Rule of Law".
Conference topics will include discussions about upholding the rule of law in the court, how to balance anti-terrorism legislation with people's human rights, domestic abuse, cybercrime, alternative dispute resolution, tackling organised crime, the rights of indigenous peoples and capital punishment.
Around the Web