The 'Green Machine' tackles the 'Soca Warriors' today at the Hasely Crawford stadium in the final of the Southern Zone of the Rugby America's North (RAN) 15s Championship.
For the local ruggers, it is an all-important matchup since a berth in the RAN final and a higher world ranking will be on the line for the game which kicks off from 16:00hrs.
Following wins against Barbados and Jamaica, the 'Green Machine' will aim to once again transform into robot mode and pull out a victory against the Trinidadians who won a close encounter (22-20) last year.
On the table of more than 100 teams, Guyana is ranked 53 in the world while Trinidad is ranked 46.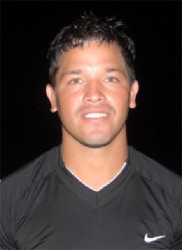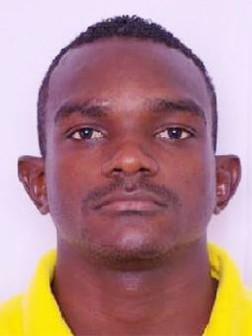 According to President of the Guyana Rugby Football Union, Peter Green, once Guyana is victorious today, the national team will face the winner of the Northern Zone (either Cayman Island or Mexico) for the overall spoils of the RAN Championship, but most importantly will move up in the world ranking by at least three places.
The Cayman Islands/ Mexico game is scheduled for July 5.
Green also noted that the winner of the RAN trophy, progresses to the next round in November.
Green predicted that today's game will be hard fought since "Whenever Trinidad plays Guyana the score never seems to go beyond 25" but he expects his charges to return home tomorrow for a hero's welcome.
"We are throwing everything at the Trinidadians" said Green. "We are not going there to just participate, we are heading there to win and move forward."
Guyana's squad reads : Richard Staglon (captain), Jason Tyrell, Rondel  McArthur, Rickford Cummings, Kevon David, Jose Felicien, Dwayne Schroeder, Jamal Angus ,  Delroy Gordon, Ryan Gonsalves, Avery Corbin, Lancelot Adonis, Patrick King, Claudius Butts, Godfrey Brooms ,Osie McKenzie, Cyon Kitt , Triton Brathwaite , Grantley Williams, Toby David, Ronald Mayers, Peabo Hamilton and Kevin McKenzie. (Emmerson Campbell)
Around the Web