ST JOHN'S, Antigua, CMC – West Indies will host England in a three-match One-Day international series early next year, the West Indies Cricket Board (WICB) announced yesterday.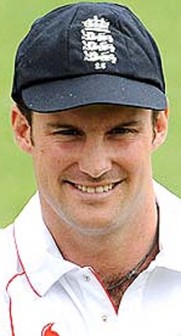 The tour will run from February 22 to March 9 and will see two ODIs played at the Vivian Richards Stadium here and the final game at Kensington Oval in Bridgetown.
WICB chief executive, Michael Muirhead, said the series represented a chance for West Indies to continue their quest to improve their ODI rankings.
"We see this an additional opportunity to strengthen our performances in this format as we aim to move up in the rankings," Muirhead said.
"We are pleased once again to have England in the region and as always we know the contest will be keen and we know the fans will come out in their numbers."
England play warm-up games against the WICB President's XI in St Kitts on February 25 and again two days later, before facing West Indies in the first

ODI on March 3 and again on March 5.
The two teams will clash in the final ODI on March 9.
England's director of cricket, Andrew Strauss, said the tour would be key to the side's preparation for the ICC Champions Trophy.
"We are pleased to have agreed the itinerary for this tour which will form an important part of our one-day squad's preparations for the ICC Champions Trophy in England and Wales later in the summer," the former Test captain said.
"West Indies is always a popular tour destination for England fans and we trust as many supporters as possible will travel to the Caribbean to show support for the team."
England toured the Caribbean last year for a three-Test tour which finished 1-1 and also toured for a three ODIs and three Twenty20 Internationals, two years ago.
Around the Web