PORT OF SPAIN, Trinidad, CMC – Trinidad and Tobago's Prime Minister, Dr Keith Rowley, has hailed Kershorn Walcott's bronze medal in the men's javelin at the Rio Olympics and said he believes the country will have a bigger impact at the next Olympiad in Tokyo.
The 23-year-old Walcott, the defending champion, measured 85.38 metres to finish behind Germany's Thomas Rohler who win gold with 90.30m.
Kenyan Julius Yego copped silver with 88.24m.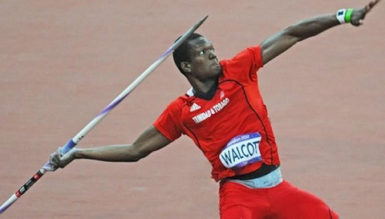 "On behalf of the people and Government of Trinidad and Tobago, I wish to congratulate Keshorn Walcott for winning the bronze medal in the men's javelin event at Rio 2016," Rowley said in a statement.
"Keshorn and all the members of the Trinidad and Tobago 2016 Olympics Team deserve our congratulations and on-going support for doing their best at the Rio Games, among a very strong field of international competitors."
Until Walcott's success on Saturday at the Olympic Stadium, Trinidad had come up empty-handed at the Games with repeated disappointment, especially on the track.
Michelle-Lee Ahye came closest, finishing sixth in the 100 metres final and also in the 200m final, while Beijing 2008 medallist Richard Thompson failed to make it out on the preliminary round in the men's 100m.
To top it off, both the men's sprint and distance relay teams were disqualified.
Rowley said though there had been "mixed fortunes", the country's future remained bright.
"While the team may have suffered mixed fortunes at the Rio Games, the nation can be justifiably proud of our athletes who were able to reach the finals in several events …," Rowley said.
"This is not the end of our nation's Olympic dream, it is only the beginning. In four years' time, we will shine at Tokyo 2020.
"We have to start our preparations early and the Government of Trinidad and Tobago stands firmly behind all our athletes."
Around the Web