FORT LAUDERDALE, Florida, CMC- Umpire Leslie Reifer Jnr., is set to make his international debut when he stands in the second Paytm Twenty20 International between West Indies and India tomorrow.
The 26-year-old from Barbados will become one of the youngest umpires in international cricket history during the Paytm T20 Series.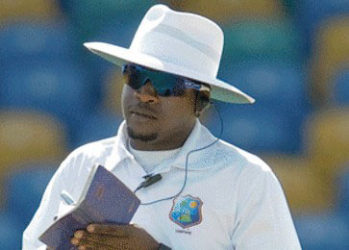 Reifer Jnr., who started his umpiring career as a teenager, will be the television umpire today and will stand in the middle in Sunday's second fixture.
"This is a dream for me and I'm delighted to be appointed to stand in these matches here in the United States," said Reifer.
"I started as an umpire at age 18 and from the day I started it was always my dream to reach the international level. I just want to keep improving as an umpire and strive to reach higher standards."
The matches will be played at the Central Broward Regional Park in Fort Lauderdale.
First ball daily is: 10am (9am Jamaica Time).
Around the Web