ROSEAU, Dominica, CMC– The West Indies Cricket Board (WICB) has announced that it is forecasting a surplus for the financial year ending September 30th 2016.
The WICB did not provide details but made the prognosis in a statement issued late Saturday after the conclusion of a quarterly board meeting in Dominica.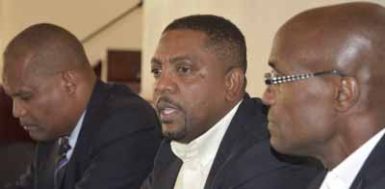 A full report from the meeting will be published in other news releases, the WICB said. The WICB is also projecting to spend about US 40 million dollars on its development programmes for the new financial year which kicks in on October 1st and runs until September 20th next year. President, Dave Cameron has indicated that the expenditure will cover two A Team Tours, age group tours and the under 19s preparation to defend the World Championship title in 2018.
Also included are women's team qualification and participation in the World Cup in June 2017 in England and One Day International home series against England from October 8-19 and away series against India in November.
Meantime, an internal team has been mandated to assess the state of the Professional Cricket League (PCL) which is about to start its third year.
Decision on the probe was arrived at after WICB's Audit and Risk Compliance Committee (ARD) listed the PCL among a number of risks identified.
The internal team will carry out a detailed analysis of technical, structural and marketing support for the franchises of the PCL and has been given six months to complete its review.
Around the Web