President of the Guyana Football Federation (GFF) Wayne Forde yesterday confirmed that the Leonora Sports Facility has been certified to stage the third round Caribbean Cup marquee showdown against regional giant Jamaica.
The West Demerara facility was inspected by Caribbean Football Union (CFU) official Patrick Beckles of Barbados on Thursday evening. The examination, which lasted for more than an hour, occurred in the presence of Forde, Director of Sports Christopher Jones, Facility Manager Trevor Williams and GFF Vice President Bruce Lovell.
Forde, during an invited comment yesterday said: "The venue has been approved and the game will be played on the 11th of October. I think it's a tremendous opportunity for the players in particular. They have worked exceedingly hard in the past couple of years to earn a deserved opportunity to play Jamaica who is undoubtedly one of the strongest teams in the CFU family and the defending champion."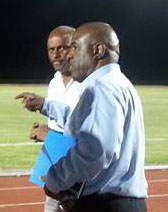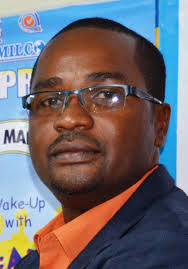 He went on: "It is fitting that we had to undergo a certification process and at the same time we have embarked on the signing of the contract for the GFF Goal Project. I think there is no clearer evidence that football needs a home and the GFF executive is committed to the task of completing the Providence Goal Project in the very near future.
"I encourage all of Guyana to come out in their numbers wearing their favourite yellow and support the Golden Jaguars," he added.
Asked if a date has already been confirmed by the Jamaicans for their arrival, he said that Jamaica has not confirmed their date thus far, before adding, "typically most teams would like to be here two days before."
Forde indicated that the marketing for the game will commence in the coming days and said that advertising was put on hold until the venue was cleared to stage the affair. "Prices will be $1,000 per adult, children 12 and under will be free while 13 to 17 year olds will pay half price." he added. Guyana is set to open its campaign on October 8th against Suriname in Paramaribo before facing off with the Jamaicans.
Around the Web