Guyanese Tech Engineer Miguel Gurchuran has introduced a state-of-the-art website builder which he says will challenge the manner in which websites are managed in Guyana.
Sites.gy, Gurchuran says, is a free, state-of-the-art, responsive and user-friendly service that is simple to access and requires no coding. Additionally, Sites.gy provides e-commerce stores and blogging options as well as stock images and animation effects.
"What we are offering allows designers to display products and services to potential customers in just a few clicks," Gurchuran says, adding that such content as is subsequently added will adjust itself to various compatible devices including laptops, tablets, mobile phones and smart watches.
Gurchuran insists that Sites.gy's "drag and drop" feature is not only impressive but easy to learn. He says that the focus of the initiative is on the creation of income-generating opportunities for anyone who possesses a computer with an internet service and some measure of design skills. "What we are hoping to do is to create a number of webtrepreneurs who can then successfully seek out financially lucrative projects both locally and internationally," Gurchuran told Stabroek Business.
Sites.gy offers interested persons the opportunity to build websites at no cost with both unlimited bandwidth and unlimited posting. However, premium accounts can be made available at a cost that allows for domain registration, and live tech support to be added to each website.
A computer technician for 23 years and a network administrator for 17, Gurchuran is also the owner of EMTEC, a print, marketing and automated business solutions provider as well as the popular Java Coffee Bar.
The recent launch of Sites.gy coincided with an information and demonstration forum and a number of free online webinars and tutorials. Gurchuran says that young people from various parts of the country will be selected to receive training as "webtrepreneurs after which they will be marketed as sites-certified designers."
Comments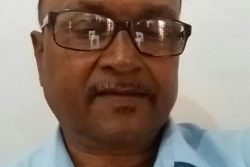 Essequibo, says Deleep Singh, who has been President of the regional Chamber of Commerce since 2016, has adjusted reasonably quickly to its rice industry's loss of Venezuela's PetroCaribe market.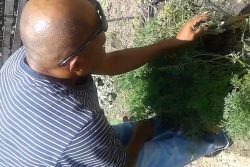 With locally grown potatoes and onions already having made a modest breakthrough on the local market the Ministry of Agriculture's National Agricultural and Extension Institute (NAREI) believes that carrots could be on the threshold of a similar breakthrough.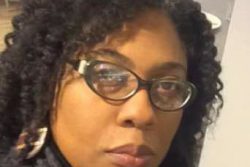 By Karen Abrams, MBA Co-Founder, STEMGuyana Ima Christian, Stanford UniversityCo-Founder, STEMGuyana Building and maintaining the capacity to innovate in public and private institutions in wealthier countries is hard work.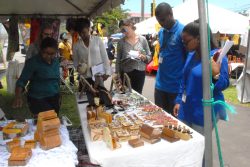 If there are still unmistakable indications that the socio-cultural cohesion that we continually seek continues to elude us, it is not for the want of pressing street fairs and cultural events into service in the hope that these might make some kind of contribution, however modest, to that elusive goal.