The unchanging dilemma of an uncompetitive   local manufacturing sector continues to be manifested in the persistence of high electricity costs coupled with a notoriously unreliable power supply system and high costs of imported raw material inputs, among other things, Former President of the Guyana Manufacturing & Services Association (GMSA) Ramsay Ali who is also Chief Executive Officer of Sterling Products Ltd. has told Stabroek Business.
"The manufacturing sector in Guyana is at a standstill. Who are here continue to do what they are doing, there is no excitement or no new development taking place at the moment," Ali declared.
Ali told Stabroek Business that the local manufacturing sector is hard-pressed to compete with its regional counterparts given particularly the disparities in electricity rates. According to the GMSA member, reliable comparisons point to instances of disparities in electricity costs that are two to three times in favour of other Caribbean territories. Ali said that the gap in terms of competitive advantage widens even further when account is taken of "the quality of power" with Guyana, after decades, still prone to power shutdowns, both planned and unplanned. "If we have power cuts two and three times per day it affects production," Ali told Stabroek Business, adding that his own company, Sterling Products, was forced to remove itself from the national grid in order to benefit from a reliable power supply.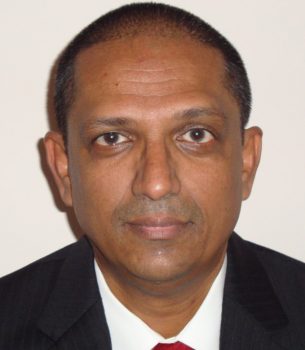 Ali said he had felt excited with the announcement by the Guyana Power and Light Company (GPL) that it was seeking to establish sub-stations to reconfigure power distribution. He said that while he was anticipating that the power situation would improve, the absence of a reliable power supply has persisted. "There are still power cuts and low voltage," Ali pointed out.
Meanwhile, Ali told Stabroek Business that the sector continued to be hamstrung by the fact that the vast majority of the country's manufacturing entities continued to be operationally heavily reliant on imported inputs. Difficulties associated with sourcing crucial raw  material inputs for manufacturing affects a substantial section of the manufacturing sector and Ali said that while Sterling's essentially local raw material base meant that it was not as challenged as other local entities that did not mean that it was exempted from such challenges.
Ali pointed out that challenges confronting Sterling in sourcing sufficient volumes of milk for its ice cream products had meant that the company had been compelled to pursue the option of importation for both milk and white sugar.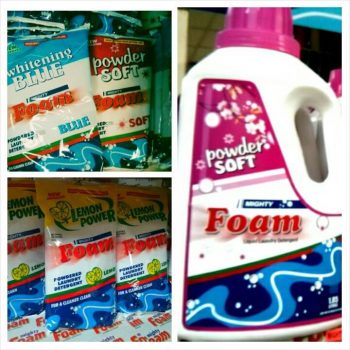 Meanwhile, Ali says that quality packaging continues to be an area of concern for several large manufacturers. He noted that the emphasis on continually upgraded packaging reflected in imported products meant that local companies are compelled to spend more, pointing out that imported glass bottles constitute a significant percentage of product costs in Guyana.
"There are some companies that are involved in labelling in Guyana, but to be competitive you have to access labels from overseas," Ali said.
Ali said the twin challenges associated with expanding external market share and serving a limited local market meant that many local manufacturing entities were unlikely to experience significant growth over a short period in view of the fact that compared to other regional entities that enjoyed a bigger market share, their production levels were significantly compared with those of their competitors elsewhere in the region.
"We can increase our volumes if we can export, but then we are not competitive on the export market due to our high production costs… it is a chicken and egg story."
And according to the Sterling Products CEO the growth of the manufacturing sector is also seriously impaired by the high cost of necessary investment in efficiency-related technology. "The start-up cost of solar power, for example, is high.
There are several companies that may want to but may not have the finances for that kind of investment," Ali said.
And according to Ali it is likely that the manufacturing sector is also limited in its growth by the fear of financial risk that might be afflicting "There is a risk involved in new business."
Comments

What had appeared for several months to have been sharp differences between the Ministry of Natural Resources and representatives of mining syndicates over land allocation that had effectively stalled the commencement of work by the country's first group of gold-mining cooperatives now appears to have come to an end following an encounter between the miners and Minister of Natural Resources Raphael Trotman.

While there are signs that talks on the huge debt owed by the city to Puran Brothers and Cevons Waste Management have been bearing fruit, dissonance continues even as the garbage crisis in the capital may be worsening.

The Guyana Mining School and Training Centre Inc.,in partnership with its stakeholders and supporting training partners, has begun training more than thirty five young adults in disciplines relating to the application of STEM (Science, Technology, Engineering and  Mathematics) to the exploration component of  upstream oil and gas operations.

Gold Prices for the three day period ending Thursday November 16, 2017 Kitco is a Canadian company that buys and sells precious metals such as gold, copper and silver.

With good grades in English Language and Mathematics increasingly being touted as a critical doorway to higher education and meaningful employment paths in Guyana," the Georgetown-based JTW Management Institute has launched the City and Guilds of London and English and Mathematics certificates as what the Institute's Director Jocelyn Williams is describing as a "second chance" for CSEC students and young school leavers.