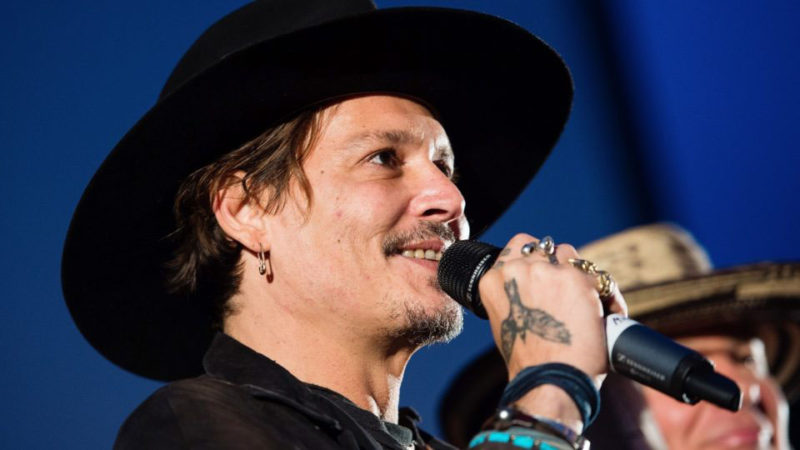 GLASTONBURY, England,  (Reuters) – Johnny Depp yesterday apologized for joking about assassinating U.S. President Donald Trump, saying his remarks were in "poor taste."
"The Pirates of the Caribbean" star spoke during an appearance at Britain's Glastonbury music festival on Thursday when he pondered how long it had been since an actor had killed a U.S. president.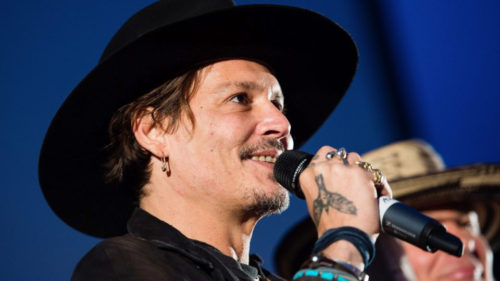 His remarks drew rebukes from Trump supporters, and the White House described Depp's remarks as "sad."
"President Trump has condemned violence in all forms and it's sad that others like Johnny Depp have not followed his lead," the White House said in a statement.
"I hope that some of Mr. Depp's colleagues will speak out against this type of rhetoric as strongly as they would if his comments were directed to a Democratic elected official."
Depp on Friday said his remarks were not intended maliciously.
"I apologize for the bad joke I attempted last night in poor taste about President Trump," Depp, 54, said in a statement. "It did not come out as intended, and I intended no malice. I was only trying to amuse, not to harm anyone."
Depp was at a screening of his 2004 film "The Libertine" at the Glastonbury festival when discussion turned to the topic of Trump. Depp said he thought the president "needs help."
"Can we bring Trump here?" Depp asked the audience. "… When was the last time an actor assassinated a president?"
Actor John Wilkes Booth assassinated U.S. President Abraham Lincoln in 1865.
"Now I want to clarify, I'm not an actor," Depp continued. "I lie for a living. However, it's been a while, and maybe it's time."
The U.S. Secret Service said it was aware of Depp's comments but had no other comment.
Some Republicans criticised Depp's comments as part of a grim trend.
"I'm sick of celebrities getting away with such disgusting comments," Ronna Romney McDaniel, the Republican National Committees chairwoman, wrote on Twitter.
Depp, whose latest "Pirates of the Caribbean" movie was panned by critics in May, has had more than a year of bad press following an acrimonious divorce from actress Amber Heard and a lawsuit against his former business managers that has detailed claims of lavish spending by the actor.
Earlier in June, Delta Air Lines and Bank of America pulled their sponsorship of a New York production of Shakespeare's "Julius Caesar" because the assassinated Roman ruler was portrayed as a Trump-like businessman.
Last month comedian Kathy Griffin posed in photographs holding up a fake bloody, severed head resembling Trump. She also apologized but was fired from hosting CNN's annual New Year's Eve broadcast.
Last week, a gunman opened fire on Republican lawmakers in who were practising for a charity baseball game.
Comments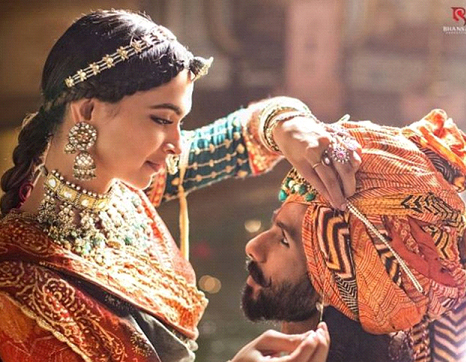 (Reuters) As "Padmaavat" completes 50 days in theatres, the studio that produced the controversial Bollywood film called for an environment where filmmakers are free to tell stories based on Indian history and mythology.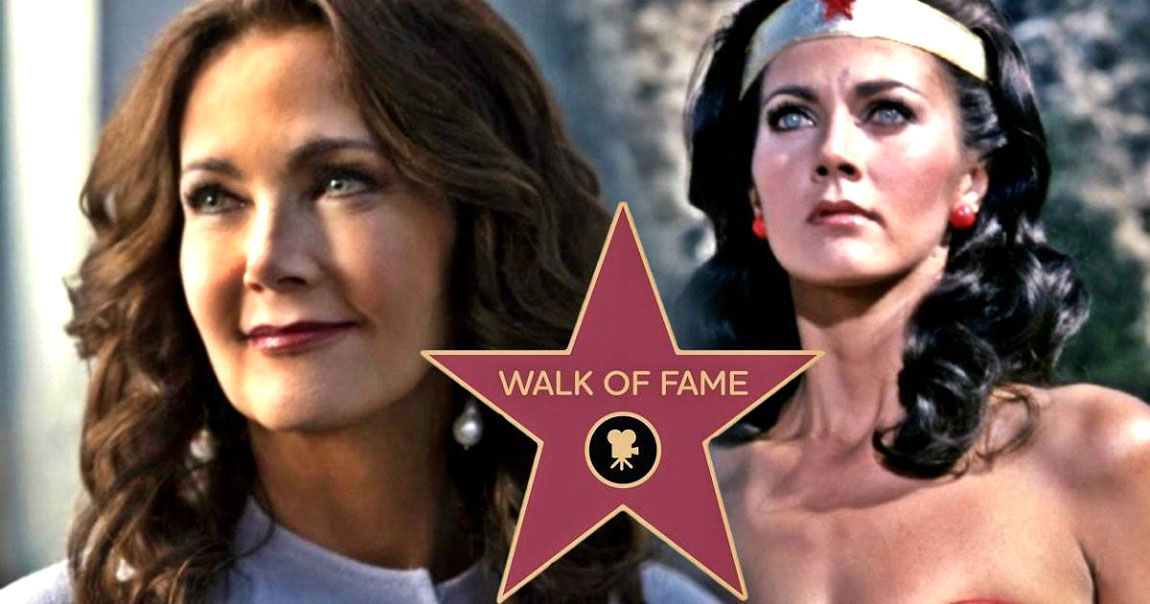 LOS ANGELES,  (Reuters) – With her arms crossed and poised for action, "Wonder Woman" television actress Lynda Carter was honored with a star on the Hollywood Walk of Fame on Tuesday as her most famous superhero character enjoys a big-screen revival.
HARRISBURG, Pa., (Reuters) – Defense lawyers at Bill Cosby's retrial on sexual assault charges can call a witness they say will undermine his accuser's credibility, a Pennsylvania judge said yesterday, reversing his ruling that barred the same witness from the first trial of the comedian once known as "America's Dad." The ruling to allow Margo Jackson's testimony came on the second day of jury selection for the second trial where the 80-year-old entertainer will face charges that he sexually assaulted a staffer more than a decade ago at his alma mater, Temple University in Philadelphia.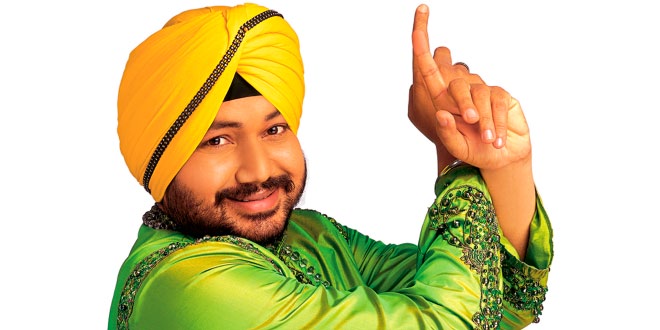 MUMBAI,  (Reuters) – Bollywood singer Daler Mehndi was handed a two-year prison sentence for human trafficking today after a court in north India found him guilty of smuggling people into the United States while on tour there twenty years ago.