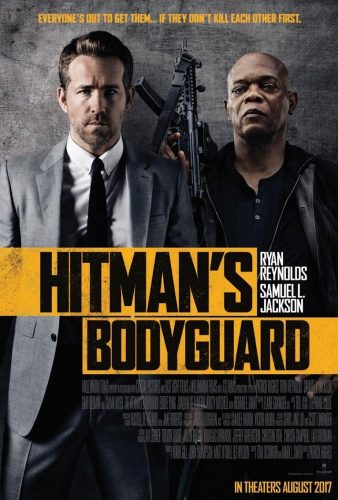 LOS ANGELES,  (Variety.com) – A disastrous domestic summer box office is ending on a low note.
Without any fresh competition in wide release, "Hitman's Bodyguard" appears to be the holiday weekend's movie of choice. The Lionsgate release with Ryan Reynolds and Samuel L. Jackson at the center should earn $13.4 million from 3,370 locations over the four-day weekend. Its seemingly imminent win would make "Hitman's Bodyguard" the only flick this summer to retain the top spot on the domestic box office charts for three consecutive weekends. "Dunkirk," "Wonder Woman," and "Guardians of the Galaxy Vol. 2" each stayed first for two frames.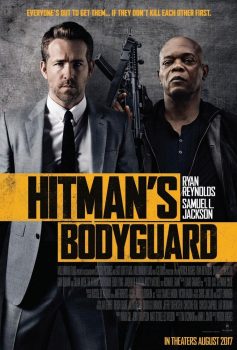 But while the action comedy is certainly profitable at this point, its threepeat is less due to the movie's overwhelming popularity, and more attributable to the lack of alternatives. This — the first Labor Day weekend in recent history without a new wide release — is tracking to have the lowest four-day total for the holiday in nearly two decades. The 28 movies currently in release are tracking to bring in about $95.5 million, according to ComScore. Not since 1998 has the Labor Day domestic box office dropped below a $100 million four-day total. The last time there were no wide releases over Labor Day weekend was in 1992.
Of the weekend's medium-sized launches, Sony's re-release of "Close Encounters of the Third Kind" is faring best. The 40th anniversary theatrical event is set to take in $2.3 million for the four-day holiday weekend from 901 locations. Meanwhile, TWC's long-delayed release "Tulip Fever" is not finding its audience. The historical drama starring Alicia Vikander is expected to earn $1.4 million from 765 locations.
A unique collaboration between Marvel Television and ABC Studios brought "Marvel's Inhumans" to 393 Imax screens in North America, where it is expected to earn $1.5 million. And Pantellion's "Do It Like an Hombre" is looking at about $1.4 million for the four days at 382 locations.
Otherwise, "Annabelle: Creation" should remain in the two slot for Warner Bros. The horror sequel has an estimated three-day tally of $7.3 million from 3,358 locations, and is tracking for $9.3 million with the extended holiday.
While "Tulip Fever" might fail to crack the weekend's top 20, TWC has the third and fourth highest-grossing movies of the weekend. "Wind River" is expecting an $8 million four-day total from 2,602 spots. The animated adventure "Leap!" should follow close behind with $6.6 million from 2,705 locations. "Logan Lucky" should round out the top five with a reported $4.4 million three-day and estimated $5.6 million for the entire holiday.
The summer box office, which ends after this coming Monday, is still on track to end with less than $4 billion in North America for the first time since 2006. Major flops including "King Arthur" and "Valerian," as well as several big-budget sequels that underperformed should serve as a wake up call to studios that are used to splashy features with familiar faces equalling ticket sales.
While this Labor Day weekend is especially low for overall grosses, the frame has not historically been an especially huge source of revenue — August and September are traditionally thought of as a dumping ground for the industry between summer blockbusters and awards season contenders. Last year, for example, "Don't Breathe" led the pack during its second weekend with just under $20 million. The year prior, "War Room" landed in first with $13.4 million.
Still, the month of August has been especially slow for the industry, especially with nothing to match last year's record-breaking "Suicide Squad." So the film business looks ahead to next weekend when "It" is expected to enter the scene with a bold statement, and potentially reignite what is a marketplace in a dire state.
Comments

LOS ANGELES, (Reuters) – "The Handmaid's Tale" and political comedy "Veep" won the top prizes at the Emmy awards on Sunday, but satirical sketch show "Saturday Night Live" won the most Emmys overall on the back of a season of Donald Trump spoofs.
LOS ANGELES,  (Reuters) – Satirical sketch show "Saturday Night Live' took the Emmys by storm yesterday, winning three early awards in a ceremony marked by multiple jabs at U.S.

TORONTO, (Reuters) – A documentary about the life of renowned guitarist Eric Clapton does not attempt to whitewash over the darker side of the hard-drinking musician's life, even though it is directed by his longtime friend, filmmaker Lili Fini Zanuck said Monday.

Harry Dean Stanton   (Reuters) – Harry Dean Stanton, whose scruffy looks and off-beat demeanor made him a favorite of directors seeking a character actor to add eccentricity or melancholy to the screen, died on Friday from natural causes, his agent said.

VENICE,  (Reuters) – Music video "Thriller" was not the product of a brilliant idea but was made because pop star Michael Jackson wanted to be a monster, director John Landis said at the Venice film festival on Monday.