A best-selling book by the British writer Michael Brooks, "13 Things That Don't Make Sense," looks at the most intriguing scientific mysteries of our time, ranging from cold fusion and the ultimate fate of the universe, to the continuing quest for understanding dark matter and dark energy.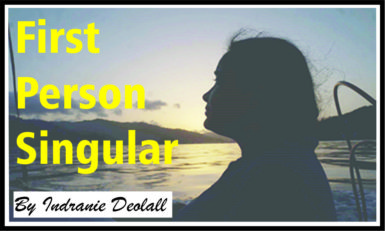 With a doctorate in quantum physics, the former noted editor of the New Scientist magazine included a chapter questioning the reliability of some common physical values that are held to be always fixed. Another section covered what was then known, a decade ago, as the "Pioneer Anomaly" for the two American sister space probes 10 and 11 that deviated from predicted accelerations, on their trajectories out of the solar system. These apparent aberrations in measurements would, by 2012, be explained, following careful reanalysis of the spacecraft's inherent thermal radiation pressure forces, which found the cause to be mundane rather than any new phenomena.  
Among the fascinating popular theories is the concept of black holes, formed when a giant star collapses, imploding into a tiny area of such intense gravity, even the surrounding light is sucked in. As Business Insider puts it: "This means that although we've got a sense of how black holes work, we've still never actually seen one – they're invisible to telescopes that pick up electromagnetic radiation, light, or X-rays. We can only guess what they look like on the inside."
Likewise, many Guyanese are left guessing while scratching their heads and probably every other sentient and salient body part, over the striking similarities to the bold announcement that the unfathomable Cabinet, at its August 15, 2017 meeting, "noted" the award of 16 multi-million-dollar contracts including several for the health sector. Among them, the Trinidadian-owned Western Scientific Company which incomprehensibly received a pact of US$154,154, despite the firm and its owner and President, Edwin Mackoon being fingered in a probe and strongly proposed for debarring by a recent Board of Inquiry (BOI) into appalling allegations of mismanagement and malpractices in the procurement of pharmaceuticals at the Ministry of Public Health.
The Board, appointed by the current administration late last year, reported through retired Assistant Commissioner of Police, Winston Cosbert: "It is highly recommended that Mr. McKoon (sic) be debarred from future tenders" and "that legal advice be sought with the reviewing of contracts awarded to (him)."
Widely publicised in the media after it was leaked, parts of the damning document which was never officially released, called for the removal of the Ministry's Permanent Secretary, Trevor Thomas who was fired in March but allowed to remain in the public service. It advised that his deputy Colette Adams be censured and disciplined, and urged that another employee be sent packing for leaking insider information solicited by Mackoon.
The BOI recommended that Office Assistant Ms. Kendazie Aaron be dismissed outright from the Ministry of Public Health. During her testimony, Aaron admitted under oath that she did have compromising conversations and a close relationship with Mackoon. Stabroek News (SN) disclosed that the Trinidad entity was hostile to the BOI and failed to appear before the hearings. Mackoon's "refusal and non-cooperation with the Board of Inquiry leave several assumptions," the submission said.
Several times, Mackoon had even called Supervisor, Materials Management Unit (MMU), Mortrez Lindore enquiring about bids that were not yet made public. Lindore had gone to the Permanent Secretary with the information but Thomas had failed to act, according to the compilation.
It is another perplexing mystery, therefore, how the coalition Government, having finally come to power on a persuasive platform of transparency and anti-corruption following several decades of dissolute rule that proved anything but the former, and already two years into its first term, appears to be rapidly veering off course and slipping away like the pair of Pioneer probes left to drift within the vast universe. Why, for example, having commissioned a Board of Inquiry and promising to act on findings have they selectively chosen to ignore many of the recommendations which must have been discussed by the very Cabinet?
As we sink further into the Great Void, another space enigma that is the largest such area with an estimated diameter of 1.3B light years, and contemplate a cold existence in which the dwindling brightness is being consumed, we should worry about being permanently stuck, politically, between our own twin destructive forces of dark matter and dark energy, while speculating about the constant fixing of known constants and by whom. We cannot but marvel at the Opposition's quantum leap to rapidly capitalise, calling for an immediate investigation to determine whether proper procurement procedures were followed, with the more than $375M overall award for pharmaceuticals and related supplies. In the lead is another Trinidad-based establishment, Trans-Continental Medical Products Limited (TCMPL) of Malabar, Arima, which secured four awards worth $135.4M.
After all, irregularities and serious corruption are repetitious and commonplace in Guyana that has long shamefully struggled, sharing a slightly improved but still dismal 108th place among 176 countries in the 2016 Corruption Perceptions Index of Transparency International, with a failing score of 34 out of a 100.  Trinidad and Tobago is merely one up at 35, ranking 101.
The 2013 report which examined the previous year's data put Guyana's ranking at an even lower 136 and 27 score. In November 2012, Mackoon and his Western Scientific Company signed a US$1.688M ($346M) contract with the Home Affairs Ministry under the then People's Progressive Party/Civic regime for the supply of equipment for a state-of-the-art Police Forensic Laboratory which he boasted would be the best such facility  in the Caribbean and one that could withstand world scrutiny.
Crucially, the project was a three-part Citizen Security Programme funded by the Washington-based Inter-American Development Bank (IDB). It is why we learnt, some months back, that Mackoon and his operation were among a group of individuals and companies slapped, on a revealing, closer look by the multilateral financial institution, with four year-sanctions until October 2020 for fraudulent practices. Others were Mario Ricard Dell and the Trinidadian enterprise Scientific and Medical Products Limited (SCIMED) which distributes laboratory and process equipment. The IDB defines fraudulent practices as "any act or omission, including a misrepresentation, that knowingly or recklessly misleads, or attempts to mislead, a party to obtain a financial or other benefit or to avoid an obligation."
Featuring in the current 16-member Cabinet order list is Caribbean Medical Supplies (CMS) previously awarded several compacts such as a $71M arrangement for HIV Rapid Unigold Test Kits. The BOI found the monies were paid but the kits remained undelivered and the Board suggested criminal and legal proceedings be instituted regarding the authenticity of an authorisation letter from CMS.
This time, CMS has bafflingly clinched a $27.3M list for the purchase of Becton Dickinson Reagents. Responding to written questions from the Opposition, Public Health Minister, Volda Lawrence had told Parliament that CMS was listed as the firm with the most attempts of trying to supply expired drugs. She identified others as Western Scientific, the New Guyana Pharmaceutical Corporation (NGPC), Global Health Care and the International Pharmaceutical Agency (IPA) for delivering expired or nearly expired drugs to the Ministry. CMS Chief Executive Officer, Davendra Rampersaud later disputed the claim saying they sold diagnostic products.
Business Insider named in its seven enduring space riddles, a distant gravitational abnormality described as "The Great Attractor" which is dragging our Milky Way galaxy towards it at 1.4M miles per hour. Guyana's new irresistible appeal is oil and lest we forget, "Quantum of Solace" the James Bond film centres on a wealthy businessman who intends to stage a coup d'état to seize control of an equally vital natural resource, in this case Bolivia's water supply. If we have so much trouble over simply sourcing drugs, what hope in the Universe do we have of our custodians being "unbribable" when petroleum and gas start pumping?
"Pioneer 10 explored Jupiter, travelled twice as far as the most distant planet in our solar system, and as Earth's first emissary into space, is carrying a gold plaque that describes what we look like, where we are, and the date when the mission began." As the National Aeronautics and Space Administration (NASA) added, the1972-launched vessel "will continue to coast silently as a ghost ship into interstellar space, heading generally for the red star Aldebaran, which forms the eye of the constellation Taurus (The Bull). Aldebaran is about 68 light-years away. It will take Pioneer 10 more than 2M years to reach it." This odyssey is of little comfort since maybe by then we can truly get our act together.
ID is spaced out about Stephen Hawking's observation: "So Einstein was wrong when he said, 'God does not play dice.' Consideration of black holes suggests, not only that God does play dice, but that he sometimes confuses us by throwing them where they can't be seen."
Around the Web