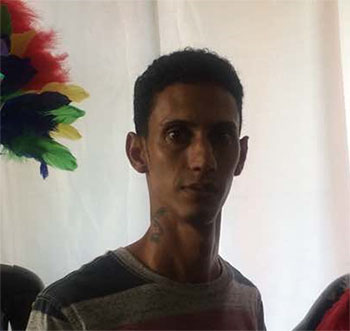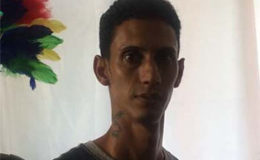 Maxi Williams `This year to get the concept to create my costume, I had to go back into the history of Mashramani and its origins. I was granted the chance to speak to one of its founders, Jimmy Hamilton of Mash, who spoke to me about how Mashramani came into being in Linden and how it grew to become a national holiday and a celebration. I have decided to go with two colours from our National Flag that best symbolise the dynamic and zeal of Guyana and in its people. I have also found the symbolism in myself which made the costumes extra special. I made the costumes to illustrate the Amerindians, who coined the word Mashramani and the Pork Knockers in our society, because when they are finished working hard, looking for that gold and when they get paid they come out to party. So those are two ideas of my costumes and the ideas behind them. My view of the new Brickdam route is this, I wished that the ministry would have consulted with the private sector. It is a co-operative effort between the private sector and everyone and we should have been a part of the decision. I was accustomed to the old route, sitting on the mall and watching the floats go by it was a nice experience. Putting us on Brickdam, have discussed the crowds with others, they would be on the roads just pouring into the path of the parade, and that's just my bit. This year we didn't have a problem getting materials, as we asked a local businesswoman to bring in what we needed and she listened and brought in the items for us. My band has 80 persons and we will be in the semi costume category.'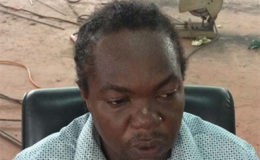 Selwyn Brown. Mashramani does not have the hype, the spirit and the celebration behind it. Maybe because the investment that we expect and the people in authority they are not reaching out to the small. I personally am not feeling that vibe. As it relates to the route, I think last year we were able to facilitate a lot of people on the road, but of course the vendors will say that there was not enough space to facilitate them as against the old route, whereby in the Merriman Mall people were able to do business. But I am not a business person, I would normally go out with the band and have a nice time. I am with the Ministry of Communities band, and I have been with them for years and I would always support them. I help with the decoration of the floats for the Ministry, myself and my colleagues work under the artist to create the structure and bring it to life. Normally we would sleep over and wake up just to complete our costumes but like I said the vibe is not there this year.'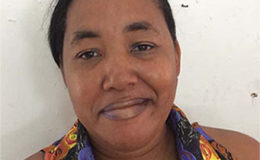 Janice DeAbreu `I have been working on costumes for almost 20 years or more. But this year for me I am not really feeling the Mash but we have work to do and we have to get it done. The reason why I am not feeling the Mash is normally I would go to other functions but this year I have not been a part of any of the Mashramani activities. I would normally support a primary school my son goes to but this year that school did not take part in the Children's parade, so I just decided to stay away from other activities. Well right now at this Mash camp at the National Exhibition Centre, we are catering for two bands, which includes 150 persons. However, the satisfaction I get is at the end of the day and on the day of the celebration, when we go on the road and we look good and we are able to have a good time. We started making our costumes late and in that we had a lot of sleepless nights making them. With the matter of the route I am glad it has increased from the Stabroek Market Square but it didn't matter to me because I am a person who adapts to change, I am just going for fun on the road.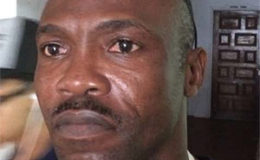 Sean Thomas I must agree that the Brickdam route is a little shorter but the road for the route is smoother as opposed to the old route which had a few bumps that would sometimes cause problems for persons pulling the float.  The Coordinator for the Mash Secretariat, Canterbury said they were doing works on the mall so I guess if persons go there they might destroy the area. However, my group is expecting to have a great time come Mash day. We are the only Art school in Guyana, Burrowes School of Art and most of the costumes that you will see on the road are made by past students. Our contingent this year is 300 strong and this year we are working with the 'Green Economy', I don't want to give out the theme because after all it is a competition. However, the colours we are using will depict our ecosystem, we are coming out colourful.  This group falls under the Ministry of Education and this year we have merged with the Department of Culture, Youth and Sport. This year we will be entering three categories which will remain a secret.'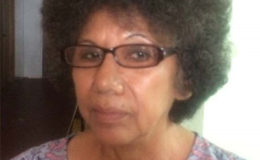 Volda Ramsammy  I am responsible for seeing all the Costumes for the Ministry of Education finish on time. This time instead of doing for Culture we are doing for the entire Ministry which includes Education. My expectation for Mash this year has been good somewhat and this is my expectation. I'm expecting things to happen really good for my group but with our present situation I can't say that I have met that expectation or received that expectation simply because we are trying to merge the two groups, which is kind of difficult to align ourselves because we are accustomed to just doing for one department. However, so far I think we have covered quite a lot, we are more than half way, because we are almost through with making our body costumes. One problem we encountered is getting the right materials to make the floats and costumes. These materials can improve the look of the costume and we don't get that in Guyana and you have to import them and not everyone is willing to do that. You might see other bands with really good decorations and that would be mainly because those are private companies that are willing to fly over to Trinidad to get the materials they need and we can't compete with those people because we are a ministry and government finance is spent differently and we work within that bracket. However, on the day we look forward to being different, quite creative because this is the Art School.'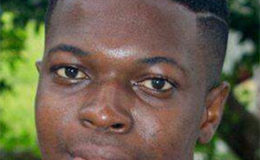 Neilson Nurse  At the Ministry of Natural Resources what we are doing is sustaining and promoting our forestry resources towards a green economy. We are going 170 strong persons in our band and it is a full costume band and semi costume band. We launched our band two weeks ago, and we are out of costumes. The band however is already completed and we are ready for the road. Now about the route, for a person who has sat and watched the parade and been in it for some years, Church Street was not a balanced road and with Brickdam we have a wider road and a wider surface and I love the route I have no problem with that but you can't please everybody. We will be hitting the road to make an impression and I want my band to be, what persons will talk about, and those are my expectations for Mash Day. However, a few problems I have encountered is finding the right materials in Guyana, but we made do and we worked within a limit in terms of resources. The few people that sell the material you need would raise their prices because they know you need it but for some of our materials we had to travel and I brought some of mine from Trinidad'.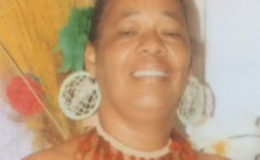 Natasha Davis `I think Mash will be great because our [Ministry of Natural Resources] costume is beautiful and we're looking forward to winning our category. I'm looking out for the support from persons because it's Mashramani and everyone should participate. Last year's change to the Brickdam route wasn't so bad but I would prefer the old Church Street route I don't know why, maybe because I am accustomed to it.  This is not the first time I have been making costumes, I am also a designer but I am helping Neilson with the Ministry of Natural Resources.'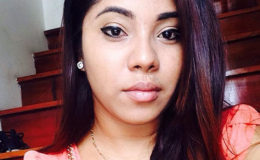 Sasha Lewis It doesn't matter the route for us, because at the end of the day we are putting out a good and big band and we still want everyone to experience it. We don't want anyone to feel like you know you have to leave the country to go somewhere else to enjoy themselves, they can just do it right here. Trinity-Palm Court will have two trucks on the road and we will be catering for 200 persons or more. Persons have been responding favourably, they are excited, especially persons who are overseas who have indicated to us that they are coming home to join our band.  What I did is to create options for those who wish to be in costume and those who wish to wear what they have and still be a part of our band. Our float is a replica of Palm Court along with other floats. On the day we will be providing food and heavy security.'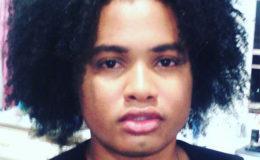 Jason Shurland `The costumes that I have made for Trinity-Palm Court are themes from a little of an African Influence, Indian Influence among other things. Most of our costumes represent the Goddesses around the world. We have been working three weeks now on our costumes and we are pushing to get it done on time. Not to toot our own horn but we have one of the hottest bands on the road. What we expect is excitement, just going out on the road and having fun and just showcasing Palm Court. We did not have a problem getting our materials for our costumes since we sourced them from overseas.  Some of the fabric did come in a little late which but we had to make do and work with it. In terms of the new route, whatever it is we have to go with it but the main point is we are going to have fun. Our truck will have local artist, Timeka Marshall,  Jomo Primo and many others so that should be enough to enjoy ourselves.'
Around the Web