Persons seeking to transfer ownership of a motor vehicle will no longer have to prove themselves compliant with local tax laws to do so.
This is because yesterday the National Assembly by a majority vote passed the Motor Vehicle and Road Traffic (Amendment) Bill 2016.
According to its explanatory memorandum the bill seeks to amend section 9 (1) (b) of the Motor Vehicle and Road Traffic Act to dispense with the requirement for Tax Compliance from the Guyana Revenue Authority (GRA).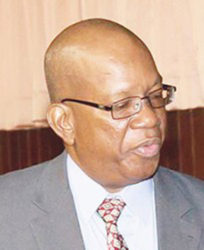 It also seeks to amend the First Schedule to the Act by increasing fees for the transfer of motorcycles and other motor vehicles and by imposing fees for the issuance of letters of Authenticity and driving permits for drivers residing abroad but visiting Guyana temporarily by the Revenue Authority.
In recommending the legislation to the house, Minister of Finance Winston Jordan said that it is a bill which has benefits for both government and the general public. He stressed that the amendments were being presented in an uncomplicated bill which will improve tax administration while reducing a number of loopholes in the system and efforts at corrupting GRA staff even as it reduces the burden on taxpayers to produce duplicates of documents.
"No matter your tax status you will be able to transfer a vehicle freely without having to worry that you owe the tax commission. At the end of the day this is a win-win bill," he argued.
He explained that though it has been required that those transferring vehicles prove to the authority that they have paid their taxes many have been circumventing this measure.
"Many persons instead of applying for a compliance have transferred possession by irrevocable power of authority or through the courts…they have circumvented this approach of trying to trap delinquent taxpayers and have even in some cases made improper attempts in the form of inducements to GRA staff," Jordan explained.
He argued that the abolition of this requirement will remove loopholes and a burden from the taxpayer by reducing the need for duplicates of documents. He also noted that these changes are expected to reduce transaction time thus freeing staff to be involved in more revenue generating activities.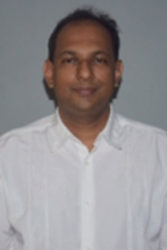 While Jordan noted that the amendments represented in the bill had excited him causing him to become its main cheerleader, the opposition People's Progressive Party/Civic (PPP/C) were less enthusiastic.
PPP/C Member of Parliament Adrian Anamayah told the House that the bill is a representation of what has become the APNU+AFC administration's trademark, "giving a little with one hand and taking away much, much more with the other."
He argued that while the first measure seems positive the second measure which increases registration fees nullifies its impact.
"I'd rather go through the bureaucracy for a compliance than pay a minimum 25 times increase in transfer fees," Anamayah lamented, adding that the government will be hard-pressed to sell such an increase as a win-win situation.
His argument was supported by fellow opposition Member of Parliament, Nigel Dharamlall who told the House that the fee increases were really a hardship measure.
According to Dharamlall the government is alienating itself from the poor, the disadvantaged and the vulnerable. He noted that the new transfer fees range from $5,000 for motor cycles to $25,000 or 2% of sale price, whichever is higher for other motor vehicles.
"A valuation of $1,250,000 or less will attract a compliance fee of $25,000, anything higher will attract a higher transfer fee. Mr Speaker I am not sure how many vehicles are valued as low as 1.2 million in this country so this bill will represent another hardship measure for Guyanese…that is unfortunate," he said.
Around the Web