Abdul Budhoo, charged with killing his two cousins, was yesterday found guilty of the crimes and is now awaiting a probation report for his sentencing.
After about four hours of deliberation, a 12-member jury found Budhoo guilty of murdering Imran Bacchus and guilty of the lesser count of manslaughter, by a majority of eleven to one, in the unlawful killing of Shaheed Bacchus.
Justice Navindra Singh, who presided over the trial at the High Court in Georgetown, has adjourned the proceedings until February 6, to facilitate the presentation of a probation report.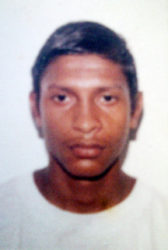 The charge against Budhoo was that on September 30, 2012, at Industrial Area, Mackenzie, Linden, he murdered the two brothers.
Budhoo, who had opted to lead his defence in unsworn testimony from the prisoner's dock, had professed his innocence.
The prosecution's case was that there was an old grievance among the men regarding money, which the accused had owed to Shaheed.
State Counsel Siand Dhurjon had said that on the day in question the two brothers were standing on the road, awaiting transportation to get to work, when the accused passed them by on a bicycle. He said that there was a verbal exchange, after which Budhoo went home and returned on foot.
Dhurjon said that upon his return, the accused continued to verbally engage the brothers and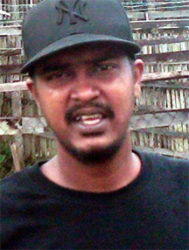 began throwing bricks at them, even as they pleaded with their cousin to desist.
According to the prosecutor, Shaheed, who observed something bulging in his cousin's waist, challenged him to "put down wah yuh get on yuh waist, and leh we cuff it out."
He said that it was at this point that the two men got into a scuffle, during which Budhoo whipped out a knife, with which he dealt Shaheed four stabs. Dhurjon said that Imran, who then intervened to defend his younger brother, was stabbed by the accused also.
Shaheed, 26, died of stab wounds to one of his lungs, compounded by shock and haemorrhage. Imran, also 26, died of a stab to his heart.
The convict is represented by attorney Michael Somersall.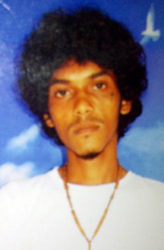 The state's case, meanwhile, was presented by Dhurjon and Prosecutor Tuanna Hardy.
Around the Web