The trial of former PPP/C minister Dr Jennifer Westford and her former aide Margaret Cummings for the alleged theft of over $600 million from the government continued yesterday with the testimony of a detective, who recounted that they both opted to remain silent when confronted about stealing state funds.
However, the testimony of Richard Frank, Detective Inspector of Police attached to Special Organised Crime Unit, was halted after objections by Westford's attorney, Senior Counsel Neil Boston, who said he was not served with the witness's statements.
During Frank's time on the stand, he told the court that during his investigations into the matter, he contacted and presented to both Westford and Cummings, separately, in the presence of their respective attorneys, a Memorandum, dated 7 June, 2012 and captioned "Financial Assistance of Public Service Evaluation," with the purported signature of Westford. He said he also told the women that on June 12, 2012, while being a minister and a government worker, they stole $10 million, which was the property of the state of Guyana.
Frank told the court that after he had cautioned the women, they replied, "No comment." He said that when he questioned Westford and Cummings on the memo, they told him that they were choosing to remain silent.  The witness told the court that during his investigation, he looked into 13 other memorandums but he could not remember what was written on them at the time of his testimony.
Prosecutor Teshana Lake moved for Frank to be refreshed by his statements on the memos, but this was quickly objected to by Boston. Magistrate Latchman quickly ruled that the witness can be refreshed by his statements but Boston told the court that the defence was not served with the statements. Lake informed that all the statements were served to the defence after previous complaints of statements being misfiled. The prosecutor told the court that she went through all of the statements before giving them to the defence. Boston nonetheless maintained that they were never served with the statements and asked the court for a short adjournment to rectify the problem.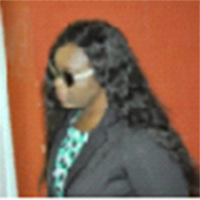 Magistrate Latchman told the court that the prosecutor was very meticulous in preparing the statements but she granted a short adjournment until her clerk could verify that the statements were signed for as being received by the defence.
Meanwhile, Jennifer Chapman, the Deputy Accountant General at the Ministry of Finance, continued her testimony on the process for the payment of vouchers from sub accounting agencies and non-sub accounting agencies. Chapman's testimony was suspended until cheques could be tendered.
The matter was adjourned until January 19 for continuation.
Around the Web