Magistrate Fabayo Azore yesterday announced that she would proceed with the trial of former public service minister Dr Jennifer Westford and ex-ministry personnel officer Margaret Cummings, who are charged with the attempted larceny of state vehicles and forgery.
The start of the trial has been delayed due to a bid by the defence to prevent the matter from being tried at the lower court. How-ever, the High Court rejected the application.
At a hearing yesterday, defence lawyer Dexter Todd said an approach has since been made to the Appeal Court seeking a stay of the High Court's decision but the magistrate indicated that she would proceed nonetheless.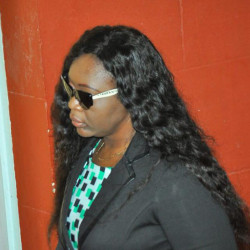 Todd, after hearing this, made an application for exhibits in the matter to be disclosed to the defence team. Police prosecutor Bharat Mangru had no objections to granting the defence's request and requested a date for exhibits and statements to be handed to the defence.
Magistrate Azore set April 10th as the date for the exhibits and statements to be turned over to Westford and Cummings. Afterward, a date will be fixed for the commencement of their trial.
The proceedings had been adjourned by the magistrate since last Sep-tember after the defence argued that State Minister Joseph Harmon's public announcement of an amnesty in relation to the return of government vehicles justified an indefinite stay on prosecution. The defence argued that the Magistrate's Court had no jurisdiction to deal with an alleged executive abuse of power, only the High Court.
It is alleged that between July 17th, 2014 and June 23rd, 2015, Westford, while being employed as a public servant by the Government of Guyana, attempted to transfer several government-owned vehicles to herself and others.
These persons included her husband, Gary Beaton, as well as Wayne Walker and Delroy Lewis. Cummings, meanwhile, was charged with forging several receipts to show that the vehicles were purchased by Beaton, Walker, Lewis and Westford between July 18th, 2014 and April 15th, 2015.
Both women have pleaded not guilty.
Around the Web