The relative who allegedly fatally stabbed Vishal Hansraj, a mason of Covent Garden, East Bank Demerara, is likely to be charged today.
Crime Chief Wendell Blanhum yesterday told Stabroek News that investigators have sent a file to the office of the Director of Public Prosecutions (DPP) for legal advice and it is expected that charges could be laid today.
Hansraj, 21, who was stabbed twice in his back, was first rushed to the Diamond Diagnostic Centre for medical attention, and later transferred to the public hospital in the city, where he succumbed on Monday night. An autopsy found that he died as a result of a punctured liver.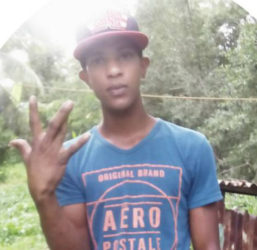 Commander of 'A' Division Clifton Hicken had explained that there had been an altercation between Hansraj and his relative, prior to his death.
According to Hansraj's mother, Sumintra Bridgmohan, who was also injured by the relative in a separate incident, she was preparing to go the hospital when she saw her son with the injuries.
The grieving mother said that her son did not mention to her how he sustained the injuries but kept saying, "Mommy I gon' dead, I can't breathe," while they were on the way to the hospital. Hansraj bled profusely.
It was reported that the relative attacked Bridgmohan, who had asked if she and Hansraj had had a fight.
Around the Web