The United States government has declined to take a position on a request by Guyanese businessman Ed Ahmad to be kept in a minimum security facility except to say that it doesn't want Ahmad and the man he successfully testified against, former New York State Senator, John Sampson kept in the same facility.
Ahmad who pleaded guilty in a New York court to conspiracy to commit bank and wire fraud is seeking to spend his 24-month jail term in a minimum security facility.
Ahmad's lawyer Steven R Kartagener wrote to the judge in the case, Dora Irizarry stating that his intended incarceration at the Metropolitan Detention Centre in Brooklyn, New York would be onerous and could also pose a danger to him considering his co-operating testimony in a case for the US government.
In its reply on Tuesday, the US government wrote to the judge stating "The government takes no position on the defendant's request, other than to state that the defendant should be physically separated from John Sampson, the person against whom Ahmad testified. The government will submit a separation request to the Bureau of Prisons to ensure that Ahmad and Sampson are not housed in the same facility".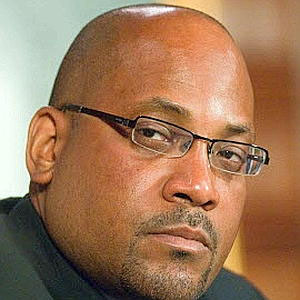 Ahmad's testimony for the US government against his erstwhile friend resulted in Sampson being jailed for five years in January this year. Ahmad's light sentence in April this year was as a result of his cooperating testimony.
In his letter of June 8 this year to the judge on behalf of Ahmad, Kartagener said "For someone of (the) defendant's age, 50, this assignment is particularly onerous. I have since learned that the BOP (Bureau of Prisons) will consider re-designation of a defendant assigned to the MDC, but that it requires the willingness of the court to make such a designation".
Kartagener asked that Ahmad be recommended for re-assignment to a minimum security facility such as Fort Dix, McKeon, Otisville or Lewisberg Camp.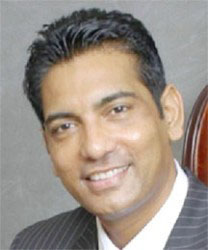 The lawyer added, "(The) Defendant's assignment to do his time as part of the `work cadre' at the MDC in Brooklyn is among the worst of all possible facility designations for this 50-year-old with no criminal background, who has been sentenced for a nonviolent offence".
Counsel said that the MDC is a secure detention facility where pre-trial detainees who are viewed as flight risks or dangerous are housed.
"Inmates who are pre-detained have often committed violent crimes and may have an extensive criminal history. There are few educational opportunities as most `residents' are there for a relatively short duration as they await their court date. Inmates have limited access to fresh air, sunlight and exercise. Inmates are housed in cells. Inmates who are designated to the MDC are so designated to provide  the backbone of the `work cadre' whose sole purpose is to ensure the work force to maintain the facility. For an inmate facing 24 months in prison, particularly one who is 50 years old, the heavy work chores at the MDC can be debilitating", Kartagener said in his letter to the judge.
By contrast, he said that camp facilities are designed for offenders such as Ahmad and there are no razor wires or fences surrounding the facilities.
"We respectfully submit that the current Brooklyn MDC designation is a disturbing scenario for defendant, a non-violent, first-time offender, who has served as a Government cooperator. The visiting conditions at the MDC are frightening for children (let alone adults). There are maximum-security protections in place; one must pass through a metal detector and endure a physical search", the lawyer said.
Kartagener added that the court is aware that Ahmad cooperated in the US government's case against former NY state senator, John Sampson.
"We respectfully submit that (the) defendant's safety as an identified government informant is more likely to be a concern if defendant is housed in a place like the MDC. Where he would have to keep an eye out, over his shoulder, for possible retaliation".
Ahmad was arrested on July 21st, 2011 in New York on a range of charges but later entered a plea agreement with the government and on October 13, 2012 pleaded guilty to bank and wire fraud conspiracy before Judge Irizarry.
His sentencing was deferred 10 times. He was originally supposed to be sentenced on January 15, 2016.
Scores of Guyanese faced financial ruin because of the actions of Ahmad who reportedly once drove a yellow Lamborghini, sponsored a cricket team and held white-glove parties at a lavish banquet hall that he owned.
"At a prominent intersection near the border of Richmond Hill and South Ozone Park, his smiling face looked down from a large billboard that promoted his real estate services.
Many residents responded, taking out high-risk mortgages that they were told they could readily afford," a New York Times report had said at the time of his arrest.
Around the Web