A city court yesterday denied bail to a policeman, who allegedly obtained $790,000 from a businessman by claiming he could get him a gun licence.
Paul Watson, 40, stood before Magistrate Leron Daly, who read a charge which stated that between March 1, 2015 and June 12, 2017, at Georgetown, with intent to defraud, he obtained the cash from Govind Sundar by falsely pretending that he was in a position to obtain a firearm licence for him, knowing same to be false.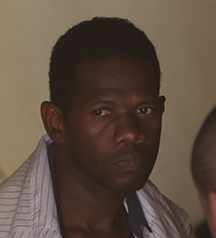 Watson, of Lot 317 Zeelugt, West Coast Demerara, pleaded not guilty to the charge.
The court heard that during 2015, the complainant, who is a businessman, applied for a firearm licence and submitted all the relevant documents at the Brickdam Police Station. He later received a call from Watson, who claimed that he was an Inspector and that the police would have to visit him to find out the type of person he is. Three weeks after, Sundar received another call from Watson, who told him that he needed $300,000 to process the application. Police said additional funds were later received by Watson from the complainant sometime later.
The prosecution objected to bail being granted, while stating that Watson has pending matters of a similar nature at the Leonora Magistrate's Court. Subsequently, Watson was remanded to prison and the matter was adjourned until July 14.
Around the Web