A Kaneville man was who had been missing since Sunday afternoon after he was reportedly abducted at gunpoint by prisoners who broke out of the Camp Street jail, turned up alive last night at the Vigilance Police Station.
Matthew Shivtahal, 22, of Kaneville, Grove, East Bank Demerara, had been reported missing and Commander of 'A' Division Marlon Chapman had revealed that the man's car, PKK 4103, was found abandoned at North Ruimveldt.
Chapman did not reveal details about the reported hijacking but stated that it was being investigated.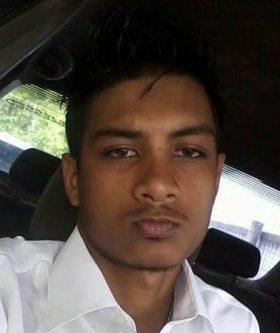 Shivtahal's common-law wife, Rovanie Kharmattie, told Stabroek News that she last saw her husband on Sunday afternoon, when he left home to make his way to Industry, East Coast Demerara, to pick up some family members.
"He drop some family members in Industry around 11 am and was going back for them around 4 pm," she said.
Kharmattie said that it was around 5.30 pm that she received a call from someone who informed her that four men had abducted her husband with his car. The wife said that she made a report to the Grove Police Station about what had happened.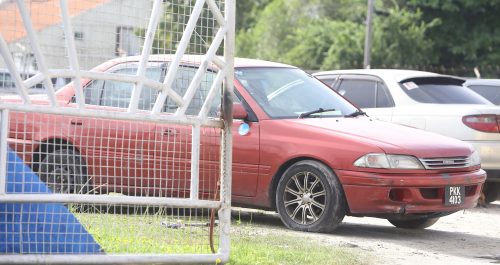 According to her, Shivtahal was in Georgetown with a female family member and five children. "What I hear is that they stop my husband and a [dreadlocked] man hold he up and put a gun to his head. They ordered everyone to come out the car," Kharmattie explained. She said the female family member told her that her husband also exited the car but the men ordered him to get back in and to drive them.
Kharmattie said that yesterday morning the police from Grove Police Station called and informed her that a car matching the description of her husband's was found abandoned behind North Ruimveldt. She said the car was taken to East La Penitence Police Station, where she and her mother in-law later went to verify that it was her husband's vehicle.
Worried for her husband's safety, Kharmattie had appealed for help in locating him. Shivtahal's family also took to social media and did the same.
Around the Web