Brazilian pastor Haleno Luiz, who was before the court for causing the death of a motorcyclist in March, had the charge against him withdrawn yesterday after a compensation deal with the family of the deceased.
The charge against Luiz, a senior pastor at the Universal Church of the Kingdom of God, stated that he drove motor van PPP 4765 on March 3, at Hadfield and Smyth streets, in a manner dangerous to the public, thereby causing the death of Maurice Moseley.
Luiz, who was on trial before Magistrate Leron Daly, had the charge withdrawn after special prosecutor Eusi Anderson made an application to the Director of Public Prosecutions (DPP).
The court heard that Luiz, who offered the family a "sizeable" compensation package, signed an agreement to settle the matter.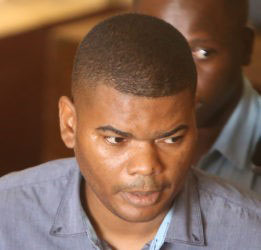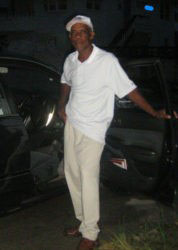 Attorney Anderson told this newspaper that the family of the deceased was quite satisfied with the package.
The attorney told the court that all the Moseley family requested was that Luiz drives cautiously along the roadways.
Attorney Mark Waldron, who represented Luiz, extended condolences to the family members of the deceased for their loss and he expressed his gratitude at the settlement being reached.
On the day of the accident, Luiz was proceeding east on Hadfield Street at a fast rate and failed to stop at the intersection with Smyth Street.
As a result, Moseley, who was riding a motorcycle along Smyth Street, collided with Luiz's vehicle. Moseley was taken to the hospital, where he was pronounced dead on arrival.
Around the Web