A drug addict was yesterday sentenced to three years in prison after he admitted to having less than five grammes of cocaine in his possession.
Mark Anthony, 64, of Guyhoc Park, South Ruimveldt, stood before Magistrate Fabayo Azore and was read a charge which stated that on July 18, at Bourda Market, he had in his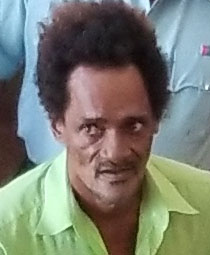 possession 4.3 grammes of cocaine for the purpose of trafficking. Anthony, not wanting to waste the court's time, pleaded guilty to the charge after it was read to him.
When asked by the magistrate why he had possession of the narcotic, Anthony replied that he uses the substance for medical purposes. Anthony further told the court that he intended to stop using the drugs but claims that he is an addict and needs help. He added that at one point he had stopped using cocaine but picked up the habit again earlier this year. The accused told the magistrate that he was very sorry and if she could be lenient on his jail time.
Magistrate Azore later explained to Anthony that the offence carries a minimum sentence of three years and a maximum of five years, and also includes a fine.
Anthony, after the Magistrate's explanation, was sentenced to three years in prison and fined $2,580.
Around the Web