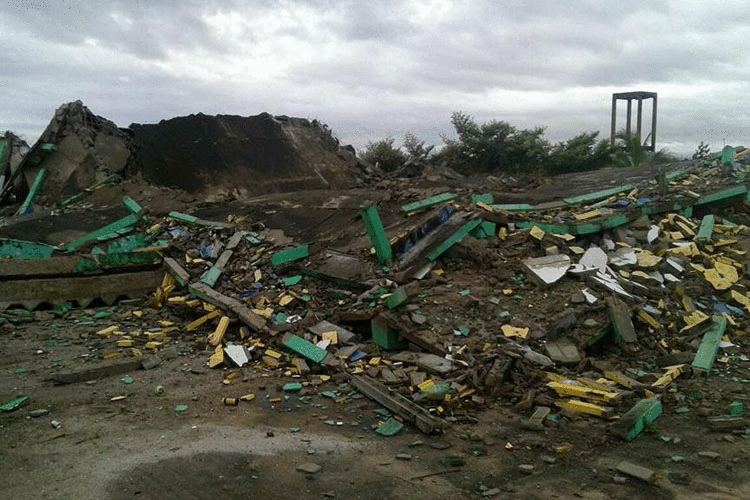 Heavy rainfall and excessive flooding is being blamed for the collapse of a two-storey building in the Lethem, Region Nine district, however Mayor of the town, Carlton Beckles said that a thorough assessment needs to be done before flooding can be cited as the cause.
While efforts to contact owner of the building Frank Satnarine proved futile yesterday, in a social media post, he said, "…So I just received the disturbing news that due to the excessive flooding in Lethem my building collapsed."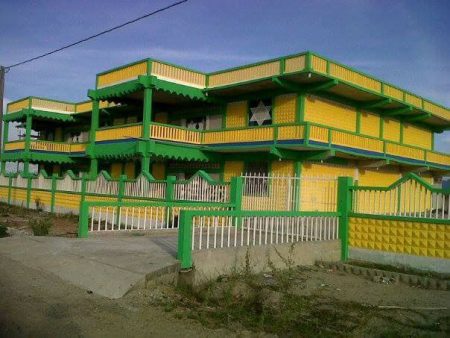 In another comment he maintained that the collapse was due to excessive rainfall. "For the past two weeks the entire area around the building was flooded. With more than four hours of constant rain, the building collapsed."
It was also feared that two workers were trapped in the building. However, it was later learnt that they went to make some purchases before the building collapsed.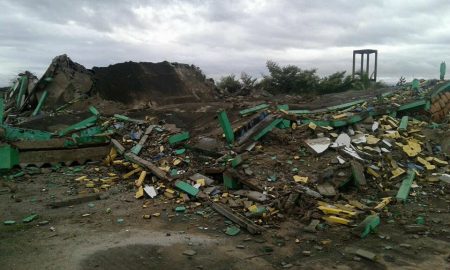 Meanwhile, Beckles in an invited comment told this newspaper that there are other buildings in the area that were not affected hence flooding cannot be the cause for the collapse of this building. "There are other buildings in the area. They would have remained standing. There is a three-storey building in Tabatinga. That building withstood floodwaters for days in 2011. You need to look at those comparisons. Need to do a proper assessment then you can determine what the reason for the collapse was rather than blame it on the flood.
He further informed that while there was some amount of rainfall on Wednesday "I cannot say it was as a result of flood. There was no amount of prolonged water."
He added that the building was one of the first that was constructed when the commercial area opened up several years ago.
One resident also told this newspaper that he found it strange that the owner would blame the collapse on the rain. "Everybody else house or building alright. How come is only he own fall down? The can't be rain bring down the building. Yes we had some heavy rain but I don't believe the rain could bring down the whole building jus suh."
Around the Web