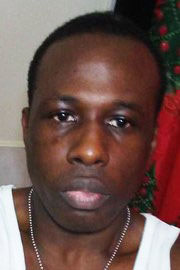 The family of Dwayne Jeune, the Guyanese man shot and killed by a policeman in an East Flatbush, New York apartment on Monday, is currently engaging with lawyers, although there have been no confirmed reports of action to be taken by the state.
Jeune, 32, who lived at 1370 New York Avenue in East Flatbush, and hails from the village of Victoria on the East Coast of Demerara, was fatally shot on Monday by Officer Miguel Gonzalez, after his mother called 911 for assistance, when he began behaving erratically.
Jeune was described as "emotionally disturbed" by news reports.
The New York Post reported that Gonzalez, of the 67th Precinct, fired five shots at Jeune. Chief of the New York Police Department Terence Monahan, during a news conference, reportedly stated that Jeune had charged at the officers with a 10-inch knife, even after being shocked with a taser.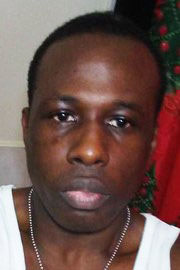 But Jeune's sister, Glenda, told Stabroek News last evening that reports being circulated that her brother was armed at the time he was shot are untrue.
She related that according to her mother, when the officers arrived, they entered the apartment with bright lights, which temporarily blinded her. When she saw them approaching her son, she stepped back. She then heard the discharge of two gunshots.
Scared and rendered uneasy by the sight of blood, Glenda said her mother ran into a nearby room. When she came back out and enquired whether he was dead, she was informed that he was. She was thereafter escorted outside, on the premise that it was now an active crime scene.
The man was reportedly shot four times to the chest.
Glenda noted that the police that visited the house that day are the same ones who usually respond to reports when her mother would call for assistance. They were, therefore, aware of the man's condition.
She stated that her brother was not a violent person, while describing him as easygoing, quiet, and a lover of music.
"It's nothing of the sort that they're portraying it to be," she stated.
Meanwhile, Gonzalez was responsible for shooting and wounding another mentally ill man on October 26 last year, the New York Post reported.
It was reported by the New York Post that the victim, Davonte Pressley, in an attempt to commit what was described as "suicide by cop," called police and reported that there was a man with a gun outside of a laundromat in East Flatbush.
When the police arrived, Pressley reportedly lunged at them and was shot three times to the torso by Gonzalez. He, however, survived, and is said to be awaiting trial on charges, which include attempted assault on a police officer.
Around the Web