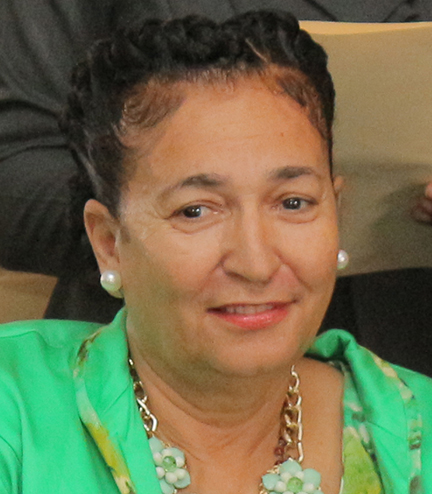 Owing to the looming withdrawal of garbage collection services by both Cevons Waste Management and Puran Brothers Disposal from tomorrow, City Hall will be setting up an emergency team to address the disposal of waste in the wards of Georgetown.
This is according to Georgetown Mayor Patricia Chase-Green, who told Stabroek News in an invited comment yesterday that the firms have also rejected a proposal by the municipality to pay off some of its debt, which amounts to over $300 million.
The current monthly payment to both contractors is $45 million.
"The council is going to put in place… a temporary system and then we will have to relook at the contract as to how the contract is so worded for withdrawal of services from both agencies and then maybe look ahead. An emergency team will also be set up this afternoon (yesterday) on the way forward for the collection of garbage in all the wards," Chase-Green said.
On Tuesday, the companies, in correspondence to City Hall, threatened to withdraw their services, just shy of a month since they resumed collection after a previous withdrawal. "It is now 23 days since the resumption took place and… unless we can receive appropriate payments, waste collection services rendered to the MCC will be withdrawn on Sunday 6th August," Cevons said.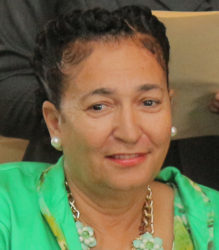 Chase-Green yesterday acknowledged that the council has outstanding payments for both firms. "We have said to them that we accept responsibility for owing them for 2016. We have also said to them that all of the variation monies we have will be paid to you by next Thursday and the $43 million that is owed between the two contractors will be paid by the end of August," she said.
"Both have said in no uncertain terms that they cannot accept our proposal for that payment and they would be withdrawing their services, not suspending. They were not willing to go into any other negotiations with us to discuss any other matter. We take responsibility for owing these people—one contractor has worked with us in excess of 25 years. We respect their services, we value their services and they have known throughout the years that we have never not paid them any monies. We have a large sum for them presently and we have said to them let us clear up these small payments…they were asking for us to pay that $300 million together," she explained.
Asked whether the council would be raising the garbage collection rates for the commercial district in a bid to garner more revenue, she noted that there were consultations. "We are looking at the final figure. We will say to people that this will be our commercial rates," Chase-Green added.
Last November, the cash-strapped council had approached government for a bailout to pay off part of its debts to the two companies. However, Communities Minister Ronald Bulkan had said that the government would not be bailing out the municipality.
When asked if the council would once again be looking to approach government for a bailout to settle the arrears with the two companies, Chase-Green yesterday said, "Well, we would have approached government in December and they bluntly refused. [Now] government will be aware of what is happening."
Meanwhile, Minister of State Joseph Harmon, asked at yesterday's post-Cabinet press briefing whether government would in fact be stepping in, said he would prefer if the Communities Ministry and City Council try to address the situation.
"I know that is a very pressing matter for all of us because we don't want to see garbage piling up in the city but clearly under the Ministry of Communities they have the resources and the capacity to deal with this issue," he said.
Pressed further on whether the government isn't concerned at the fact that both companies recently withdrew their services two weeks ago, Harmon said that while they are concerned about the situation, "it is not a situation which will require us getting into the situation right now, because I believe we are still benefitting from the service of and removal of waste in the city and I would wish that the city and ministry be given an opportunity to resolve that situation. The question here is about payment for past services and I think there is always a mechanism in negotiating those payment arrangements."
Both companies have suspended their collection services on several occasions due to the city's arrears. Last month, the Chief Executive Officer of Cevons Waste Management Morse Archer told Stabroek News that the city owes his company some $184 million from August, 2015.
An attempt by the council last year to assume responsibility for collection in several city wards was also unsuccessful.
Around the Web