Crop insurance was one of the items that surfaced for discussion when the 32nd West Indian Agricultural Economics Conference opened here yesterday.
Yesterday's event is part of a five-day conference  organised by the Caribbean Agro-Economic society through a collaborative effort of the Ministry of Agriculture-Guyana and the University of the West Indies (UWI).
A release from the Ministry of Agriculture yesterday said that mong the areas of interest, the delegates will be focusing on food security, climate change, and agricultural insurance through a series of presentations and participative discussions.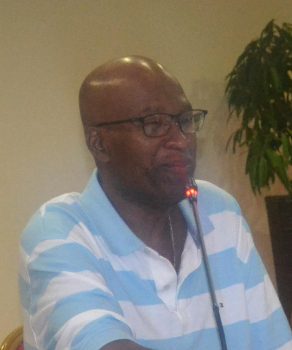 "It is important we take into account, at the same time, diverse perspectives and approaches. To consider very technical issues such as animal health, plant pests; and also economic perspectives, households, and policies given that all of these make up the food system. Also, we must be cognizant that all of these, and their interactions, are going to be modified by climate change." Agriculture Minister Noel Holder stressed in his opening address.
While Guyana has made significant strides in achieving a food secured status, the Agriculture Minister called for more to be done at the level of CARICOM with an important first step being improved knowledge on the agriculture-nutrition-health nexus.
The Agriculture Minister also called for a more diversified agricultural production and consumption, through the inclusion of more nutritious food products such as beans, vegetables, fruits and dairy products.
"Equally important is the adoption of improved processing practices and policies, including safer transportation and storage infrastructure which reduces food loss and waste hence the importance of conferences such as these to address these shortfalls," Holder stated, according to the Ministry.
During the first session, Colin M. Ramsay from the University of Nebraska-Lincoln delivered a detailed presentation on Agricultural Insurance, Farmer Security, and Food Security. He said that even though agriculture is one of the most important sectors in developing countries, it is, perhaps, the most vulnerable.
"Farmers everywhere are exposed to extreme events such as droughts, excessive rains and floods, early rains, late rains, hurricanes, and pests and diseases to name a few. Even when such events are absent, farmers have to face uncertain commodity prices at the time of harvest," he said.
He adverted to some of the services farmers in developed countries should have access to including government subsidized agricultural insurance that makes their income somewhat predictable.
The conference which will end on Friday will see Guyana's Representative to the Caribbean Agro-Economic Society, Ida Sealey Adams and IICA's Sustainable Rural Development Specialist, Arnold Mendonca, on Thursday, delivering presentations on the Relative profitability of Coconut Farming in Guyana and a case study on the sustainability of Central Mahaicony Perth Village Farmers' Association respectively.
The conference is being held at the Ramada Georgetown Princess Hotel, Providence under the theme 'Food & Nutrition Security: The Pathway to Sustainable Agricultural Development in the Caribbean'.
Around the Web