Booted by the city for demanding over $300m due to them, long-serving garbage contractors Cevons Waste Management and Puran Brothers have pleaded their case with President David Granger and the Private Sector Commission.
The Mayor and City Council  "terminated" their contracts last week and entered into agreements with three small contractors  without engaging the procurement system or seeking the approval of the duly elected council.
City Hall announced on Monday that it along with three small contractors will commence garbage collection following the termination of the contracts which have a lifespan from 2015-2020.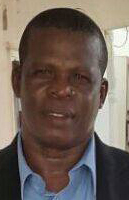 Solid Waste Management Director, Walter Narine in a social media post on Sunday informed residents of Georgetown that their schedule for waste collection will remain the same.
The director informed however that residents and businesses will only be receiving one clearing of garbage per week with the exception of the commercial zone which will be cleared daily.
A detailed Schedule shared on Monday explained that while the sections of the city identified as Groups 7, 8, 9 and 10 will be collected by the Municipal Solid Waste Management Department, Group 1 will be collected by C & S Disposal Services, Groups 2 and 3 will be collected by Campbell's Waste Management, and Groups 4, 5 and 6 by SanDip Waste Disposal.
Mayor Patricia Chase-Green told reporters yesterday that while the small contractors have agreed to be paid in portions, Cevons and Puran's want to be paid all at once.
She also said  that city hall has not scrapped the contracts but had only indicated to the contractors that they were in breach by withdrawing their services.
This position seems to be in direct contrast to the letter received by Cevons and Puran on August 4.
In this letter Town Clerk Royston King informed that "recent actions …to withdraw garbage collection services (from 7th July to 11th July 2017) and the intended action to do so with effect from the 6th August, 2017 is viewed by the council as a termination of the current contract, since there is no provision within the current contract between the Mayor and City Council and your corporation for the suspension of Garbage Collection Services."
The letter further directs that the collectors "should not return to fulfill the contractual obligation of garbage collection until and unless the matter is resolved in its entirety."
Shocked
These directives have led the two companies feeling shocked and betrayed.
Speaking with Stabroek News yesterday, they expressed frustration that an administration which they have accommodated to their detriment over the years could now attempt to deny them their due.
According to the directors of the two companies, the city's constant failure to fulfil their contractual obligation and pay for the services provided has left them incapable of functioning.
"We have worked and we would like to be paid. We can't go on any further without any payment," Morse Archer of Cevon's Waste management told this newspaper yesterday.
Kaleshwar Puran of Puran Brothers expressed similar sentiments stating "we've reached a stage where we cannot work. Our business operates with an overdraft and a line of credit all of which have shut down. Suppliers from whom we purchase parts are no longer willing to offer credit. We can't continue; we can't."
The men explained that for two years they have allowed City Hall to make them promises both verbal and written but now cannot afford to accept any more promises.
Bounce
"For months they have promised to pay us and we turn up but are not paid. Meetings are cancelled or we are provided with cheques which bounce. We cannot pay our workers, service our loans or fix our equipment. We simply have no more rope to offer," the contractors noted.
Already for this year the city has added more than three million to a $300 million debt brought over from the last two years. Each month that payments are received sees these payments fall below the $45 million value of their contracts.
The contractors explained that in March the city agreed to make payments every month but failed to do so.
"They promised, in writing that at the end of March they would pay us for work done in January then in April pay us for February etcetera but March's payment was made in April and that cheque bounced. At the end of April, February's cheque bounced and in each of these cheques the amount was short. We didn't get paid until May and were not paid in June," the men explained.
Further compounding their frustration was a declaration from the administration that they would not be paid in July because allowances for senior workers needed to be paid.
"I said man you talking about allowance and I talking about my workers' pay but they refused to pay us so they could pay travelling for senior staff so we went on strike for four days," Archer related.
He explained that after the four days (June 7- June 12) they returned to work since Council had publicly stated that they would not talk to them if they didn't.
"They said they would talk to us but they kept rescheduling the meeting …then at a meeting on the 4th they said to us the short payment which equals about 3 million will be paid on August 9 and June payment for work done in April would be paid on August 30. We couldn't accept that," Archer stressed.
The men challenged statements made by Mayor Chase-Green that they demanded to be paid the $300 million in full before returning to work.
According to Puran "nothing about the $300 million was mentioned in the meeting."
"We were just offered more promises which we can no longer afford to trust," Archer lamented.
The men have in the interim dispatched a letter to President Granger and are attempting to canvas support among the private sector.
Around the Web