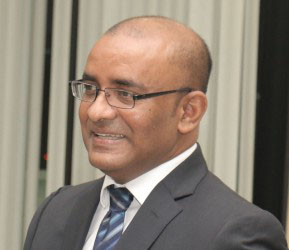 Opposition People's Progressive Party/Civic (PPP/C) parliamentarians on Saturday defended their former government's controversial granting of broadcast licences, while accusing the current government of stretching the truth in levelling charges of nepotism.
At a press conference last Saturday, PPP/C member Anil Nandlall said that during the debate on the recently passed amendments to the broadcasting legislation, the government's speakers downplayed the infringements on press freedom that were being introduced and instead tried to convey the impression that licences were solely granted to friends and cronies of the then PPP/C government.
He, however, reminded that during the debate on the bill he had urged that those who were granted but did not qualify for broadcast licences be pointed out. "The fact that someone may be close to a political party and benefits from a licence cannot be a ground to disqualify that person. The constitution guarantees to every one of you the right and the freedom to support the party of your choice and… not to be discriminated against if you choose to support a political party of your choice. So that is irrelevant to the granting of those licences," he argued.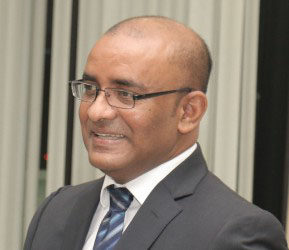 Nandlall said that those granted licences came from a range of geographical locations and ethnic backgrounds.
While acknowledging his understanding of people's dissatisfaction with the way the licences were granted, Nandlall stressed that the truth is that persons who are claiming they were not granted licences did not apply following the implementation of the 2011 legislation. "There are many people who are claiming that they should have been granted licences but they did not apply? So how are they gonna get licences?" he questioned.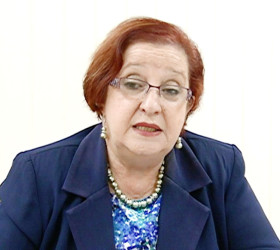 Nandlall and opposition Chief Whip Gail Teixeira did not deny that there were relatives of PPP members, including former President Bharrat Jagdeo, who were on the list of recipients but added that the current government's position was that all on the recipients were relatives, which is untrue.
Teixeira said that it was the Advisory Committee on Broadcasting (ACB) that received applications and in turn made recommendations. She explained that a licence was granted only after the National Management Frequency Unit (NMFU) would have indicated that spectrum was available and the equipment of the applicants was examined. She said that it was the advisory team who would have made the recommendations to Jagdeo. Teixeira's argument about the ACB has long been refuted as there was no functioning ACB in place at the time Jagdeo made the awards.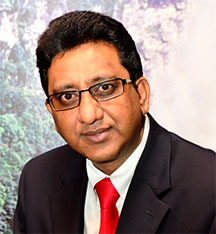 Further, the ACB was only meant to be an interim mechanism and Jagdeo had given a commitment not to issue new licences without the required broadcasting authority in place.
Teixeira added that during the debate on Friday, she read out the list of names of those who were granted licences and was repeatedly interrupted. She said that she attempted to inquire which of them were Jagdeo's relatives, after Prime Minister Moses Nagamootoo said that it was his relatives who benefitted from licences.
Reading
According to Teixeira, after the reading of the names, it was said that relatives doesn't necessarily mean brother or sister but rather that the beneficiaries were "PPP."
"Clearly from the names we read out, they are not PPP nor are they relatives of Jagdeo," she, however, said, before adding that while many claimed they applied for licences, no applications were found after several inquiries.
Asked whether recipient Kamini Persaud, wife of former PPP/C Minister Robert Persaud, is not Jagdeo's niece, and recipient Vishok Persaud is not the son of late former PPP stalwart Reepu Daman Persaud, Teixeira responded, "If we go down that road…then we have to ask some other questions."
Kamini Persaud operated iRADIO, while Vishok Persaud is the owner of cable provider E-Networks.
Teixeira then singled out Minister within the Ministry of Finance Jaipaul Sharma, who is the son of CN and Savitri Sharma, the owners of CNS Channel 6, and Dr. Noel Blackman, of HBTV Channel 9, who was granted a licence while he was a Minister of Health under the former PNC government. The Sharmas had been broadcasting for nearly two decades before Jaipaul Sharma became a minister.
Asked if Guyana Publications Inc (GPI), the publisher of the Stabroek News, applied for a licence before or after 2011, Nandlall said that he was unaware of any such application after 2011 and was not sure that there was one prior to 2011.  GPI had applied before 2011 and had protested that it was not issued a licence while several others who had had no standing in the media were conferred with licences.
Teixeira, when ask if she has any recollection of when the application was made, responded "no," before adding that it must be understood that all applications went to the Advisory Committee on Broadcasting and then the National Broadcasting Authority after 2012. "I am not aware," she said, before advising that the authority be asked about the matter.
Old applicants
Nandlall said after the 2011 Act, old applicants were invited through a public notice to reapply. "I am saying that many of those who may have applied earlier did not re-apply so how can they get the licence?" he asked.  Some applicants like GPI which had been overlooked did not re-apply after 2011 as it would have constituted a validating of the Jagdeo awards.
Days before demitting office in November, 2011, Jagdeo issued 22 radio broadcast licences. However, the licencees were not identified until almost a year and a half later after questions were raised in the National Assembly.
Broadcaster Enrico Woolford, in a court action that had been filed to challenge the awards, had contended that 15 of the FM broadcasting licences and frequency assignments were made to three companies, including Radio Guyana Inc., which is owned by Dr. Ranjisinghi Ramroop, a close friend of Jagdeo. Ramroop was granted five radio broadcast licences and assigned five frequencies in the FM band – 89.3, 89.5, 89.7, 106.9 and 107.3MHz.
Woolford had also said that Telecor and Cultural Broadcasting Inc., was also granted five radio broadcast licences and assigned five frequencies in the FM band 89.7, 90.1, 91.5, 104,9 MHz and 103.3. He noted that the directors were Kamini Persaud,; Ruth Baljit, the sister of then Minister, Robert Persaud; Omar Lochan, then Deputy Permanent Secretary in the Ministry of Natural Resources and Secretary of Telecor, husband of Jaya Manickchand, who is the sister of Priya Manickchand, the then Minister of Education.
Woolford had said too that the New Guyana Co. Ltd., a company owned by the People's Progressive Party, was granted five Radio Broadcast licences and was also assigned five frequencies in the FM band 91.1, 90.7, 90.5, 105.9 and 105.3MHz. He noted that for NTN Radio 89.1 MHz, the contact person named was Anand Persaud, who is the owner and Chief Executive Officer of National Telecommunications Network Inc, a close friend of Jagdeo and a strong supporter of the PPP/C.
He had also pointed out that Hits and Jams was granted 94.1 MHz, with the contact person named by the Prime Minister being Rawle Ferguson "an active supporter" of the PPP.
Woolford's own application for a licence had been ignored.
Around the Web