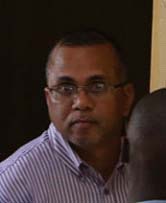 The trial of former General Manager of the Guyana Marketing Corporation (GMC) Nizam Hassan, who is accused of approving payments for substandard work on the company's headquarters, continued yesterday with the testimony of two more witnesses, including a former executive assistant.
It is alleged that Hassan conspired with Hanniel Madramootoo, the former agriculture ministry engineer, and others to approve payments to Constantine Engineering and Construction Services, although the works were "incompetently and incorrectly" done.
Hassan and Felicia De Souza-Madramootoo, the wife of the engineer, are on trial before Chief Magis-trate Ann McLennan, while efforts are still ongoing to locate the other accused.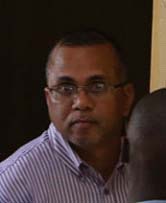 Ananda Persaud, who was employed by GMC during 2012 as the executive assistant to Hassan, presented her evidence-in-chief yesterday.
During her testimony, Persaud said she was asked to prepare a requisition for Constantine Engineering on February 8, 2012. She noted that attached to the requisition were a bill of quantities, a request for payment for Constantine Engineering and a recommendation for payment from Madramootoo.
Persaud further noted that she prepared a payment voucher, signed the document and dated it and then took it to the accountant.
On June 29, 2016, she stated, she was called in by the Special Organised Crime Unit (SOCU) and shown the documents. The prosecutor then made a request for the witness to be shown exhibits B1-B13 to identify the documents she made mention of.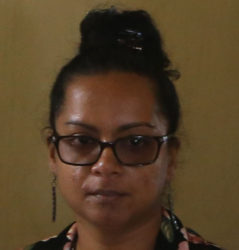 Persaud identified the documents and noted that the internal requisition was dated February 8, 2012 for the amount of $1,496,916.
Subsequent to Persaud's testimony, Dave Hicks took to the stand to present his evidence.
The matter was later adjourned until August 14.
Around the Web