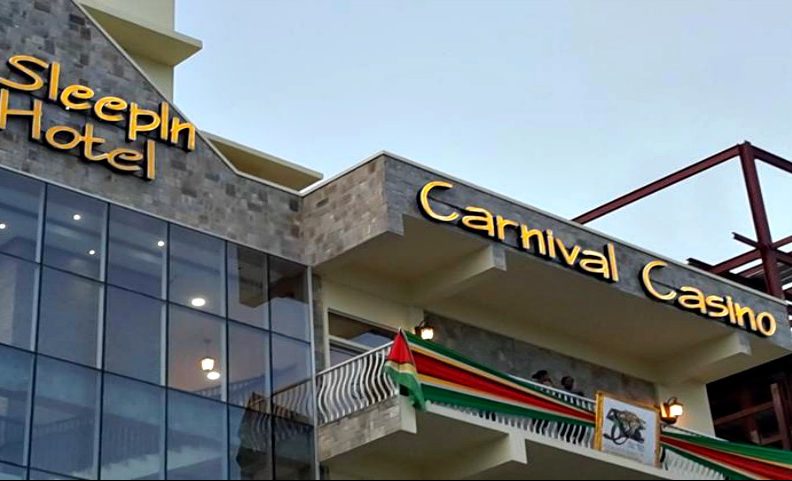 Chairman of the Guyana Gaming Authority Roysdale Forde yesterday confirmed that the Special Organised Crime Unit (SOCU) did reveal that hotelier Clifton Bacchus and several associates are under investigation for money laundering, but said that the information is yet to be used in the review of the businessman's application for a casino licence.
Bacchus, the owner of Sleepin Hotel, has since said that he is unaware that he was under investigation and was shocked at the contents of a report about the probe in yesterday's edition of the Guyana Chronicle.
When contacted yesterday, Forde confirmed that the Authority wrote to SOCU head Sydney James requesting information on Bacchus in light of the current review of his application for a casino licence.
In his response, James stated that Bacchus and a number of associates "are the subjects of a Money Laundering investigation being conducted by the Special Organised Crime Unit which is ongoing since July, 2016." It was stated too that financial and other assets information have been sourced through court orders and other requests were made for pertinent information from statutory agencies.
"The Authority has not completed its consideration of the hotel's application (for a casino licence) and we have not reviewed the letter for the purposes of the application, so we can't say what impact that letter by itself can have on the application," Forde said yesterday.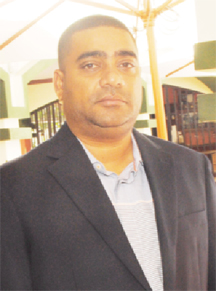 Late last year, the Authority rejected Bacchus' application as it was found that he did not meet the requisite criteria. Bacchus was then required to submit a new application.
Absolute shock
Meanwhile, Bacchus, in a statement issued to the media yesterday, said that he read with "absolute shock" the Guyana Chronicle report headlined, "Tracking the Money… Sleepin boss, associates snared in money laundering probe… SOCU tells Gaming Authority investigation on since 2016."
He stated that "any person with any modicum of common sense would quickly realise that there was a special effort and a deliberate intent to sensationalise that story in the Chronicle, having regard to the size of the headlines, the photographs and the bold pull-quote on the front page. I am absolutely bewildered by all of this."
He said from the report he learnt for the first time that he, his company and associates were being investigated by SOCU since July, 2016.
"SOCU has never made any contact with me, to date, whatsoever. As far as I am aware, SOCU has not made contact with any person close to me in relation to the Sleepin International Hotel and Casino Inc.," he stressed.
The businessman noted that it is public knowledge that Sleepin International Hotel and Casino Inc. has made an application to the Gaming Authority for a casino licence, which is currently being processed. "The Gaming Authority has requested some additional financial information. Efforts are underway to provide the requested information," he said, while informing that the Authority is scheduled to conduct a site visit today.
He said that the documents, which he has submitted to the Authority, clearly establish the source of his financing as loans from local commercial banks secured by mortgages, along with monies from an overseas investor secured by loan agreements and mortgages. "These documents are all filed as of record with the Deeds and Commercial Registry Authority. Copies have been submitted to the Gaming Authority. If SOCU requires them, I will gladly supply copies to them," he said, while reiterating that SOCU has never made contact with him.
Agenda
In the circumstances, he said it is clear "that some highly placed person" in government is "executing an agenda of malice and vendetta against me with the intention of tarnishing my reputation, stigmatizing my business and jeopardizing my investments. I am fortified in this view because the Government's newspaper is being used to do so."
Bacchus further charged that the alleged campaign against him is doing untold damage to the image of the country as an investment destination. "After all, which investor will want to invest in a country in which they will be exposed to this level of embarrassment, trauma and reputational damage? I hope that this person does not represent the position of the entire Government. For if this is the position of the Government, then they should simply make it clear that private investments are not welcomed in this land; that they are uninterested in job creation, rather than subject investors to denigration and public humiliation," he stressed.
Though Bacchus has no licence, he has already constructed a casino and has installed machines and hired staff.
In March, when asked why he went ahead completing the casino without having a licence, he pointed out that not only did he have faith in the system that the government would honour a Memorandum of Understanding (MoU) he had with the former administration but that he was also optimistic about Guyana's economic future. "I have a MoU with the Government of Guyana and the MoU stipulates that I can go ahead and do all of these things and get it done and, as a Guyanese, I am very optimistic that everything will go as planned. I very optimistic also that Guyana will grow and things will move forward so I am going ahead. In my field, in my business, it is going good because I am fully booked for next month…I am very optimistic that things will work and tourism will move forward in this country," he added.
He had previously explained that the MOU between himself and the then Donald Ramotar administration was signed in 2014 and it guaranteed him a licence to operate a casino once he was able to complete construction in line with several specifications.
Persons living in the Church Street vicinity of the proposed casino had voiced objections to the venture being situated in the residential area.
In a letter to Stabroek News in March, former Chief Magistrate Kalam Juman-Yassin said that he was "completely opposed" to the opening of a casino in the area.
According to Juman-Yassin, four buildings east of the construction is the Central Seventh Day Adventist Church, while the Queenstown Mosque is approximately two hundred yards away from the proposed casino. He also noted that the Merriman Mall between "Church Street and North Road in that area is being converted to a family area with emphasis on young children having a playing area." "A casino,"Juman- Yassin stressed, "will be a bad example for our young children in addition to creating a parking nightmare and a great deal of inconvenience to the residents of that neighbourhood."
Around the Web