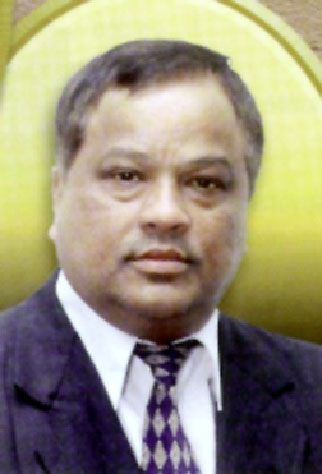 Dismissed New Building Society (NBS) manager Maurice Arjoon has filed a cross-appeal asking that an additional $18 million in damages be added to the $79 million compensation package awarded to him by Justice Brassington Reynolds last month along with general damages.
Arjoon, who spent years in court seeking compensation for his dismissal in June, 2007, following the disappearance of $69 million from the account of a customer and more time prior to that, fighting a criminal charge instituted against him and others, believes that the sum of $18,213,892, which represents loss of earnings, allowances and leave pay and passage, ought to have been awarded by the judge.
Arjoon's latest court action follows the NBS's decision to appeal the award by Justice Reynolds.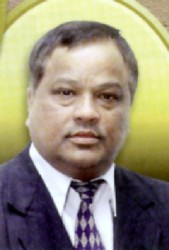 In court documents seen by Stabroek News, Arjoon's attorney-at-law, Senior Counsel Edward Luckhoo stated that upon the hearing of the appeal, the respondent intends to contend that the decision of the High Court, dated 18th of July, should be varied by an increase in the award of damages in the sum of $18,213,892 and an award of general damages.
Arjoon contends that the judge made an error in not awarding damages for loss of earnings and allowances for the period from the date of his dismissal to the date of expiration of his contract of employment and general damages for wrongful dismissal. He argued that the judge should have awarded Arjoon damages in the sum of $8.974 million for loss of earnings for the period June 13,2007 to February 28,2008, $7.636 million for loss of allowances for the same period and $1.602 million for leave pay and passage assistance for the years 2006 and 2007.
It is being contended that the judge also ought to have awarded general damages for wrongful dismissal as well as for punitive and exemplary damages, having regard to the circumstances of the dismissal.
Following the court's computation from estimates submitted by Senior Counsel Luckhoo and Pauline Chase, NBS's attorney, a total of $79,282,801 was awarded to Arjoon on July 20, days after Justice Reynolds  ruled that the former employee was  entitled to recover all benefits that were lost as a result of the dismissal.
The court also ordered an award of interest on the sum of $20,249,520 at 6% per annum from the time of Arjoon's dismissal until the date of judgment, and thereafter at a rate of 4% per annum until he has been fully paid.
The court ordered that the former manager be paid $4,144,797 in lieu of notice for three months while his severance benefits, in accordance with the Termination of Employment and Severance Pay Act (TESPA) amounted to $16,104,723.
Additionally, his pension benefits calculated up to June 30, 2017 stood at $59,033,281, resulting altogether, in an award of $79,282,801.
Arjoon's pension is to attract interest at a rate of 6% per annum from March 1, 2008 to the date of judgment and thereafter at a rate of 4% per annum until fully paid.
The court also declared that Arjoon be paid a monthly pension of $372,498 from the date of judgment for the rest of his life.
NBS subsequently filed an appeal.
The Notice of Motion, which was filed by Senior Counsel (SC) Ashton Chase and Pauline Chase two weeks ago, lists NBS, Trust Company (Guyana) Limited, the executor of the estate of Ahmad Khan (deceased), Seepaul Narine and Nizam Mohamed as the appellants and Arjoon as the respondent.
The court action cited more than a dozen grounds, including that it was erroneous and that pension cannot be awarded together with severance and other benefits when an employee is terminated or dismissed.
In his judgment, Justice Reynolds had said that the court found no evidence to substantiate the NBS's claims that Arjoon committed gross or serious misconduct, warranting his dismissal.
On June 12, 2007, Arjoon and two other managers, Kent Vincent, Operations Manager and Kissoon Baldeo, Assistant Mortgage Manager, had their services terminated after $69 million was discovered missing from the account of Bibi Khan.
Arjoon was interdicted from duty before being dismissed. The trio, along with several other employees of the bank, were charged in the matter but they were later freed after Khan repeatedly failed to attend court hearings.
After the charge against him was thrown out, Arjoon subsequently filed the lawsuit against the society, for wrongful dismissal.
Late Ombudsman Justice Winston Moore had concluded that the three managers suffered a "grave injustice" as he found that there was insufficient evidence to suggest that the trio was guilty, let alone to successfully prosecute them.
Around the Web