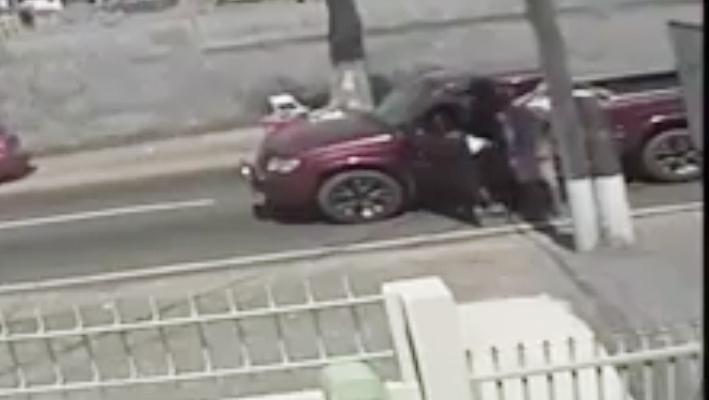 An East Bank Demerara businessman was on Monday afternoon shot and robbed of an undisclosed amount of cash and valuables after he was attacked by two gunmen while at the traffic light on Irving Street, Georgetown.
Rohan Rampersaud was shot once in his left leg during the broad daylight ordeal which lasted for about three minutes. The bullet exited his leg and he is said to be recovering at home.
Stabroek News understands that around 1pm Monday, Rampersaud visited the Republic Bank, Camp Street branch where he withdrew about $8M for his employer. After exiting the bank, he reportedly handed over the money to another employee who was in an armoured vehicle and who went in a different location.
It is suspected that the bandits trailed Rampersaud from the bank under the belief that he had the withdrawal in his possession.
As a result, they approached his vehicle while he waited on the traffic light on Irving Street and pulled him out. They then held him at gunpoint and conducted a search of the vehicle.
The bandits discharged several rounds and then escaped in a Toyota Allion motorcar. They managed to escape with some personal belongings and cash Rampersaud had in his possession.
The incident was caught on CCTV footage. In the video seem by this newspaper, it was observed that as Rampersaud stopped at the traffic light two unmasked men opened the driver side door of his burgundy-coloured vehicle and pulled him out.
He was placed to stand against the vehicle and guarded by one of the bandits while the other searched the vehicle for the cash.
After about half a minute, the gunmen then made good their escape by running south on Irving Street.
Rampersaud was then seen speaking with a few persons who were close-by and who went to his assistance after the men fled. He later re-entered the vehicle and drove away.
A police investigation has been launched. No arrest has been made.
Around the Web