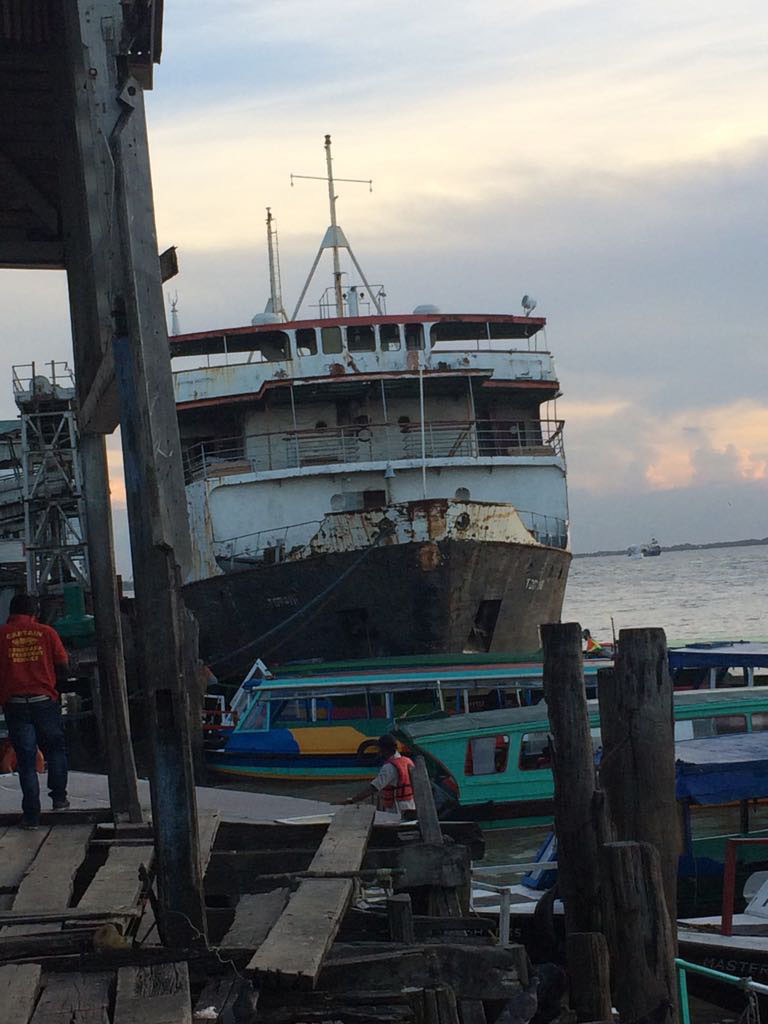 The MV Torani took on water after it developed a hole and it later partially capsized in the Mazaruni River, according to Minister within the Ministry of Public Infrastructure Annette Ferguson.
Ferguson told Stabroek News  yesterday that a team from the Transport and Harbours Department has visited the site and compiled a report that is being used to plot a way forward as they look to salvage the vessel.
The decades-old vessel went down sometime last week.
In an advertisement in Wednesday's edition of Stabroek News, Harbour Master Michael Tennant advised that the vessel had sunk close to the left bank of the Mazaruni River. He added that the wreck is approximately 100 metres and bearing 212°T from the location of the Mazaruni Prison wharf.
The advertisement, which cautioned mariners to be on the lookout for the vessel as they operate on the river, stated that the vessel is not fully submerged and the starboard half of the vessel is still visible at all tides.
Minister Ferguson explained that the MV Torani was moored at the Mazaruni dock, where it was being cannibalised for spare parts for two other vessels, MV Makouria and MV Malali.
The vessel was docked at the Georgetown Wharf last year and it was recently moved to the Mazaruni.
A letter penned by Captain R E W Adams to Stabroek News in 2012 stated that MV Torani was constructed by Messrs Sprostons Ltd. The keel was laid on July 31, 1958, using the drawings of the Makouria, which was constructed in the United Kingdom in 1959. It was handed over to the Transport and Harbours Department in October of 1960.
MV Torani is well known among travelers in Berbice, where it serviced the routes between New Amsterdam and Rosignol, and Stanleytown and Blairmont. After the introduction of the Berbice River Bridge, the vessel was redeployed to the Essequibo River.
Around the Web