Berbice lawmen are still on the hunt for the driver who hit two men, leaving a 19-year-old labourer dead along the Number 74 Village, Corentyne Public Road two Sundays ago.
According to Dennis Stephen, Officer-In-charge of Traffic in Berbice, a man was placed under arrest sometime last week. However, the person has since been released from custody, as investigators were able to verify that he was not the driver of the speeding car.
Stephen told Stabroek News, that a partial number plate was retrieved at the scene of the accident. "The number is 570 but there is another number at the back missing, so we are trying to put together the last number and the top part of the number plate is damaged but we are assuming it has to be an H, but we are not certain if it is HB or HC".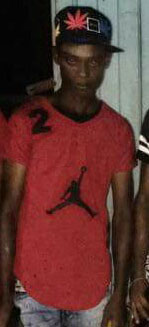 He added, that the police are looking for an NZE, Toyota Allion or Toyota Premio.
Stephen further stated, that investigators are also looking for cars matching the number plate which would have new parts or new paint work done. He however stressed, that the investigation is still ongoing.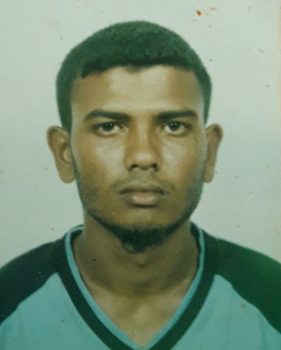 Two Sundays ago, an Upper Corentyne youth lost his life after a car, which was reportedly speeding, hit him and a co-worker on the Number 54 Village, Corentyne Public Road.
The driver of the car subsequently fled, leaving Trishan Sahai, also known as `Sonno', 19, dead, and his co-worker and friend, Mooneshwar Jairam, 28, hospitalised.
Sahai, who was a labourer of Lot 11, Number 57 Village, Corentyne, was flung into the air and landed a short distance away from where he was standing at the time of the accident. Jairam, also a labourer of Lot 109, Number 57 Village, Corentyne, landed on top of a car that was parked nearby.
Jairam sustained bruises about his body along with minor injuries.
Around the Web